Joaquin Phoenix And Rooney Mara Are Expecting Their First Child
The Oscar winner, Joaquin Phoenix and Rooney Mara Are Expecting Their First Child Together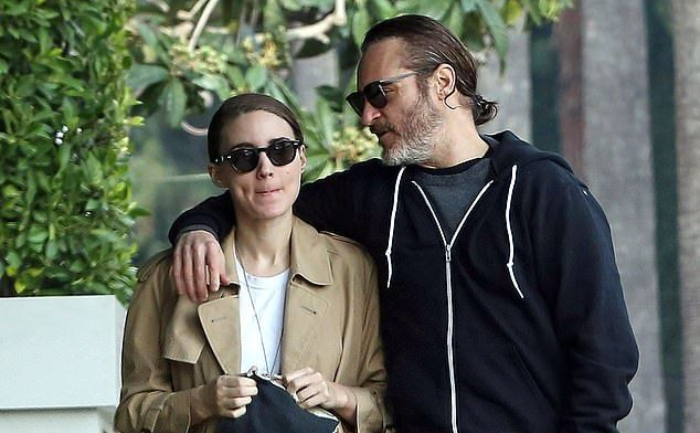 The Oscar-winning American actor, Joaquin Phoenix and his partner, Rooney Mara are expecting their first child together. Several reports state that the couple has been following the self-quarantine mode at his Los Angeles house and they have been keeping it a low profile because of the COVID-19 pandemic lockdown.
As per the latest report in Page Six, a source informed them that, Mara was recently spotted wearing baggy clothes to cover her bump, she is maybe as far as six months along in her pregnancy. Meanwhile, representatives of the 35-year-old actor Mara, and the 45-year-old Oscar winner- Phoenix, have refused to respond to numerous requests for comment from the outlet.
Mara made headlines for getting engaged to Joaquin last year in July. And there were speculations that both of them potentially have got engaged, when she was spotted numerous times wearing an engagement ring.
The duo apparently, met for the first time on the sets of 'Spike Jonze'. As per the reports, they didn't begin to date until they met again on the set of the film, 'Mary Magdalene'. In this film, Joaquin portrayed the role of Jesus and she starred as Mary Magdalene. Soon, there were reports that both of them moved in together to a home in the Hollywood Hills
Also Read: Say What! Joaquin Phoenix Was The First Choice To Play Batman