Joe Jonas and Sophie Turner French Wedding Details Out
The couple will have a French wedding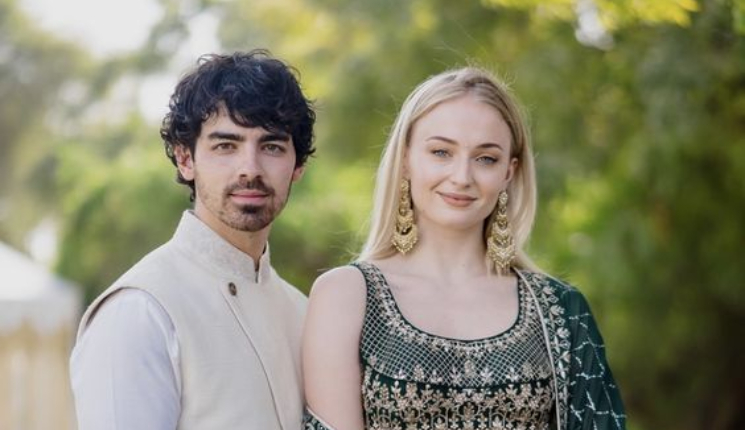 Sophie Turner and Joe Jonas had taken everybody by surprise when they got married after the BBMA in a small ceremony in a chapel in the Vegas. All that happened in the Vegas ceremony came in as a surprise.
The duo is now going to have another wedding which will be a French one, apparently on the 15th of July as per the US Weekly. It will also be grander and lavish than the first one. According to US Weekly, there is also going to be a wild cake involved. Apart from all the sophisticated stuff, there shall be two bands performing live including the Jonas Brothers.
Their wedding ceremony that took place at the Chapel was under the guidance of an Elvis Presley impersonator. There had been several pictures surfacing online about the couple's wedding.
As per the Marriage certificate obtained by Entertainment Tonight, the actress has requested to use the name, Sophie Belinda Jonas. She had even tweeted about her new name. She tweeted "So, I know a lot of people have been waiting to find out my new name, my name reveal, and so I am really excited to be able to share it with you guys now." She added "My new name is Sophie Vuitton. Sansa Fierce. Sophie Ghesquière. Louis Turner." The fun fact here to be noticed is out of all the names, she hasn't mentioned once about Sophie Jonas. It is still under wrap if she will be taking up her husband's name legally.
Also Read: What! Joe Jonas Nearly Kissed A Woman Mistaking Her For Sophie Turner