The Rock And John Cena Helping Becky Lynch With Her Hollywood Career
Becky Lynch could even be featured in an upcoming Marvel movie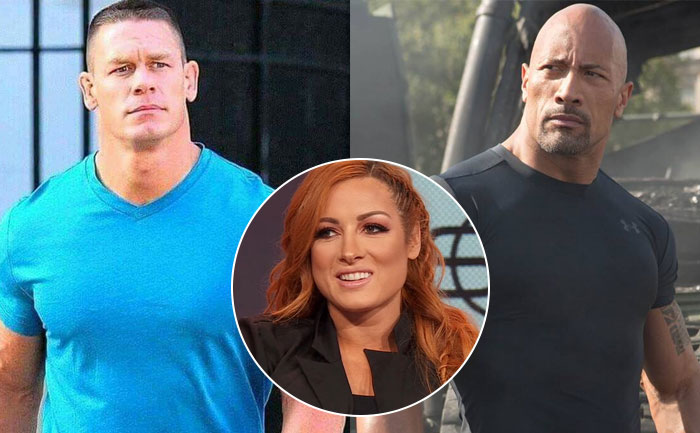 WWE RAW Women's Champion Becky Lynch might be headed to Hollywood soon. As per reports, the WWE superstar has been offered multiple TV and movie roles and could even be featured in an upcoming Marvel movie. She has just made her TV debut with Showtime's Billions.
Moreover, Becky Lynch has some expert help when it comes to transitioning to Hollywood. The Rock and John Cena have been mentoring her to make the big move.
"[The Rock has] actually been very helpful in guiding me," she told TMZ Sports. "He's just being very giving and I think they all are because they've all been there and they're all ready to look after the next generation. Cena's also been so great to me and so generous with his time and his advice, he checks up on me on what I'm doing now. I think everybody wants to see the next generation move to where they've been, ya know?!"
There have been several rumors surrounding where 'The Man' of WWE will pop up in Hollywood. However, even though it is an exciting prospect, Becky Lynch will not be leaving WWE for it anytime soon.
."Look, I just love performing. I love being able to get it out there, but I also love a crowd. So, as long as I can wrestle, then I'm going to be doing that."
The breakout star is learning from the best if she wants to juggle both wrestling and acting. John Cena and The Rock have both managed to stay prominent in both worlds. We are certainly excited for Becky and cannot wait to see what 'The Man' does next.