John Hastings' cricketing career on hold due to mysterious lung condition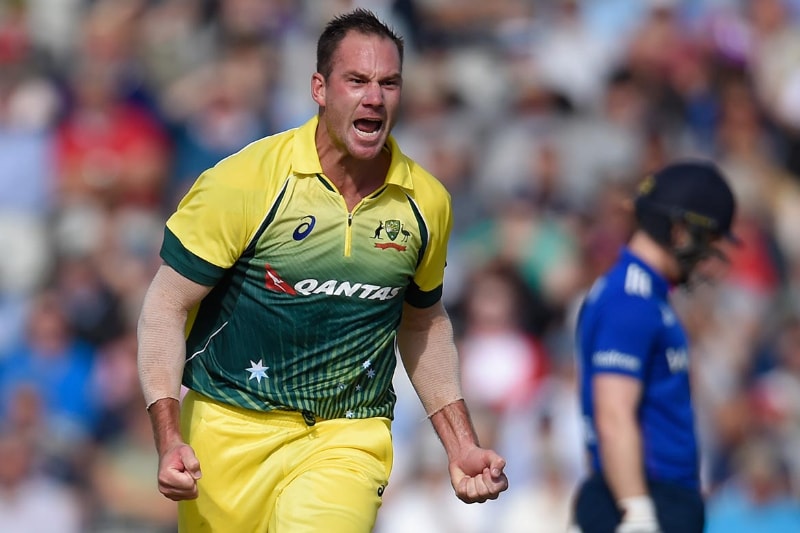 In a startling revelation, former Australian all-rounder John Hastings has revealed that he is struggling from a medical condition that results in him bleeding from his lungs whenever he bowls–which might cause him to stop playing cricket for an indefinite amount of time.
Suffering from this rare-yet life-threatening condition, the 32-year old who signed for the Sydney Sixers in Australia's Big Bash League talked about how tough the going has been for him especially with the doctors being unable to detect the problem.
Every time I've been trying to gear up and get ready to bowl, I've been coughing up blood. I won't be able to bowl this year or probably moving forward unless this situation gets sorted out," revealed Hastings in an interaction with RSN's the Breakfast Club.
Also read: Successive failures for David Warner and Steve Smith
"It's just something that they can't say, 'look, you're not going to have a fatal bleed on the field' or it's not going to cause long-term damage… at this stage, unless something miraculous happens, I won't be able to bowl," he added further.
A veteran of one Test match, nine T20Is and 29 ODIs, Hastings had called it a day on his international career in 2017 to keep on playing in different competitions all across the globe.
He said that this condition, which had initially affected him years ago has even grown worse in 2018 but it didn't affect his activities like rowing and boxing.
He admitted, "I've come to terms with it now, but over the last four or five months it's been a very tough period."
"I've played this game my whole life and I wanted to keep playing it. I wanted to play tournaments all around the world.
"That's one of the reasons I retired early from one-day and four-day cricket. To see it may be slipping away, it's tough to take," he further added.
Image credit- Cricket Australia