Grammy-Winning Singer John Prine Succumbs To COVID-19
John Prine took his last breath on Tuesday (April 7). He was 73 at the time of death.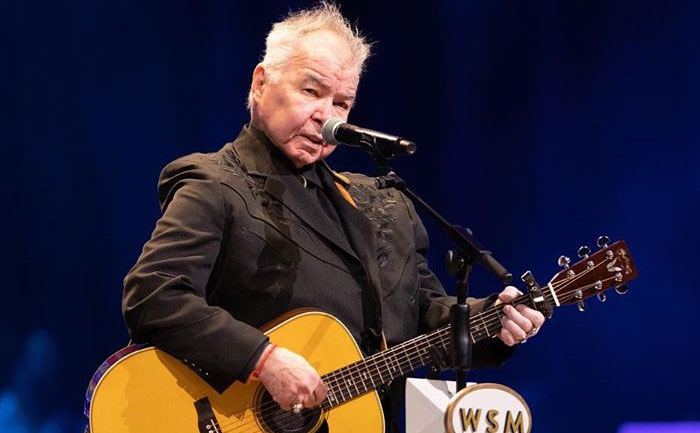 Grammy-winning singer John Prine took his last breath on Tuesday (April 7). He was 73 at the time of death. Prine was hospitalized in Nashville on March 26 as he was suffering from symptoms of COVID-19, according to his wife, Fiona Whelan Prine, who was also his manager.
The Recording Academy said in a written statement, "We join the world in mourning the passing of revered country and folk singer/songwriter John Prine."
"Widely lauded as one of the most influential songwriters of his generation, John's impact will continue to inspire musicians for years to come. We send our deepest condolences to his loved ones."
As per a report by Reuters, a publicist confirmed his death at Vanderbilt University Medical Center.
John Prine was born in Chicago on October 10, 1946, to William Prine and Verna Hamm. He was taught to play guitar at the age of 14 by his older brother David. He attended music classes at the Old Town School of Folk Music.
After graduating from a high school in suburban Maywood, Prine worked as a mail carrier for five years, performing in Chicago clubs in the evenings. In an interview with Chicago Tribune, Prine told that the best-known early songs were written while he walked the streets of Chicago delivering mail. He said, "I likened the mail route to being in a library without any books. You just had time to be quiet and think, and that`s where I would come up with a lot of songs. If the song was any good I could remember it later and write it down."
He won his first Grammy Award in 1991 for The Missing Years. He won his second Grammy in 2005 for Fair and Square. In December 2019, he was honoured with a lifetime achievement award by the Recording Academy.
May his soul rest in peace!
Also Read: COVID-19: Number Of Coronavirus Cases In Maharashtra Cross 1,000