Joaquin Phoenix spotted with fiancee Rooney Mara after Joker's box office bonanza
Joaquin Phoenix photographed with Rooney Mara on a casual day out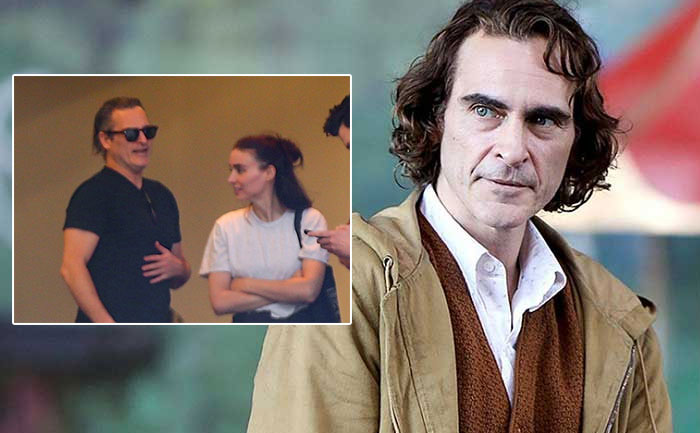 After the unprecedented success of Joaquin Phoenix's Joker, the actor looks to be in a celebratory mood.
Phoenix was photographed with fiancee Rooney Mara as the two met with friends for a casual day out on Tuesday. The duo opted for a laid back look with Phoenix sporting an all-black ensemble and Mara dressed in a white T-shirt, paired with black pants and a black sweatshirt around her waist.
Joker's rise at the box office
Joker has earned a total of $105 million at the U.S. box office since its premiere, and a whopping $152.2 million at the worldwide box office.
In an interview with Peter Travers on Popcorn with Peter Traves Phoneix revealed that he would not turn down a possible sequel.
"I wouldn't have thought of this as my dream role. But now, honestly, I can't stop thinking about it," Phoenix said. "I talked to Todd [Phillips, director] a lot about what else we might be able to do, in general, just working together, but also specifically, if there's something else we can do with Joker that might be interesting."
He added, "So, it ended up being a dream role. It's nothing that I really wanted to do prior to working on this movie."
The Oscar-nominated actor recently surprised moviegoers waiting to see Joker on Thursday night at the IMAX Lincoln Square 13 in New York City. He was accompanied by film director Todd Philips.
The film has received a lot of critical acclaim worldwide. Joker won the Golden Lion award at the Venice Film Festival in late August, while Phoneix was also honored at the Toronto Film Festival.
ALSO READ: Todd Phillips Shares New Image Of Joaquin Phoenix As Joker