Variety's review for Jonas Brothers' brings in criticism against diss at BTS
The fans have been very rational with comments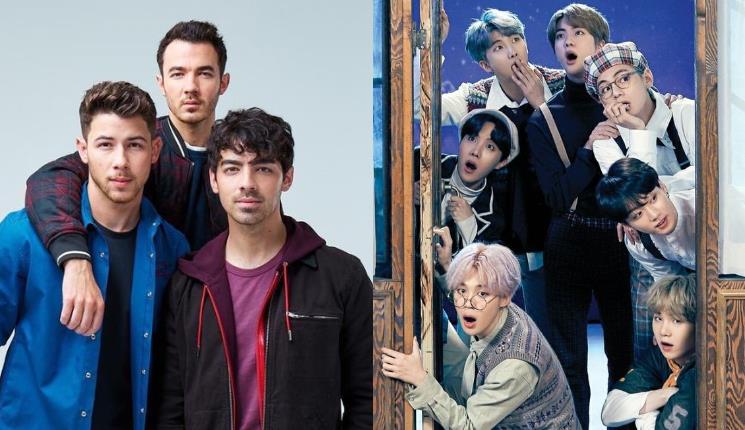 The Jonas Brothers are basking in the sunshine of the success of their album 'Happiness Begins'. The songs are pretty smooth and fun and can easily get in our heads and there we start humming those songs as crazy.
But then, the album review by Variety hasn't gone down well with some people. The person who penned down this review has ended it with "Yeah, the Jonas Brothers are back, and just in time to show the BTSes of the world how it's really done."
This has been a serious offence to the BTS loyal fans. Things haven't been going down well with them. There were several people commenting. People are enraged that there has been a comparison between these two groups which are absolutely at par with each other. Here are a series of comments people feeling disgraced with Variety's out of context jab at BTS.











The fans are clearly enraged how Variety is being biased. It has been saying good about BTS in one article and giving out a diss at the septet boyband just like that. The fans are very much rational in saying that they have grown up listening to the Jonas Brothers as they came in way before the BTS came into limelight.
Also Read: BTS' Jungkook Looks Super Cute Dancing On The Billie Eilish's 'Bad Guy'