We enjoy the pressure of being No.1 ODI side, says England's Jos Buttler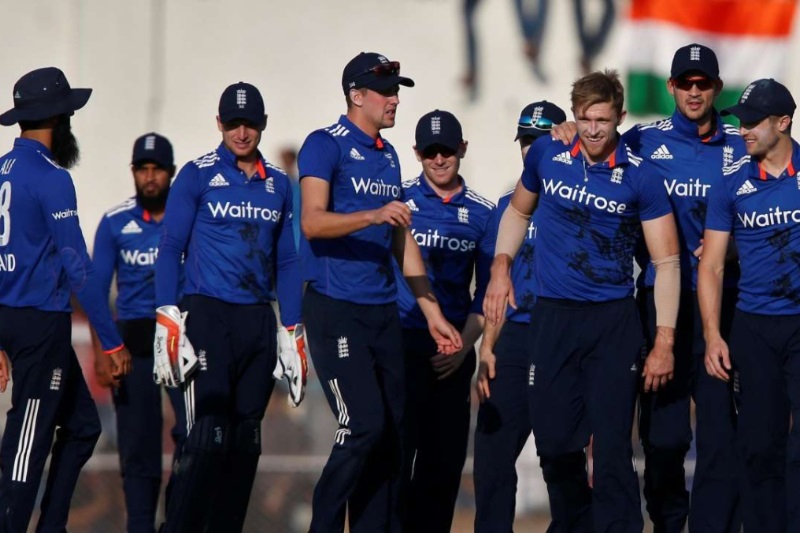 England wicket-keeper batsman Jos Buttler said that his team are relishing the pressure that comes along with being the number one ranked ODI side and despite being the 'favourites', they wouldn't take Sri Lanka lightly ahead of the first ODI in Dambulla.
While speaking to the media, Buttler admitted that the conditions in Sri Lanka would be of great help to the mystery spinners that the home team possesses- a fact which would pose to be a good threat for the English willow wielders.
"I think the guys enjoy the pressure of being the number one side and people wanting to beat us. We like being favourites, it means we're doing something right," Buttler said, as quoted by BBC.
He added, "We have been trying to adapt our playing style to all conditions, and still we are trying to push the boundaries of what is capable on any given day."
Admitting the fact that the hosts could spring up a surprise or two with the amount of talent they have in the spin department, Buttler, as quoted by AFP said, "We're very aware of Sri Lanka's qualities in these conditions. They have some experienced players… It's been tricky in the past for England sides to come here."
Also Read: Tino Best hits back at Harbhajan Singh for tweet on Windies' failure
England sits right at the top of the ICC ODI rankings with 127 rating points to their name and when asked as to whether being the number one side in ODI cricket creates any additional pressure, Buttler, said' "There is always pressure being number one. Once you get there, I think that's when the hard work really starts. You've got a bit of a target on your back. It is down to you to keep improving and try to stay there.
"That's the challenge and it has its own pressures. I think in the dressing room we have a good understanding… and know that we need to keep improving and pushing the boundaries," he added.
Further elaborating, he said, "It's about trending in the right way and being able to build a core group of players — a squad of 15, 16, 17 guys — who we can call upon hopefully for the World Cup."
Meanwhile, it was Dinesh Chandimal, the Sri Lankan skipper, who stated that the spinning tracks wouldn't be easy for the batsmen to bat on well, adding that they've already included some mystery spinners in the squad.
"Especially for the batters, it's not easy to play… We have some mystery spinners as well," Chandimal said.
Image Source: DNA India