Telangana: District court judge V Vara Prasad arrested in DA case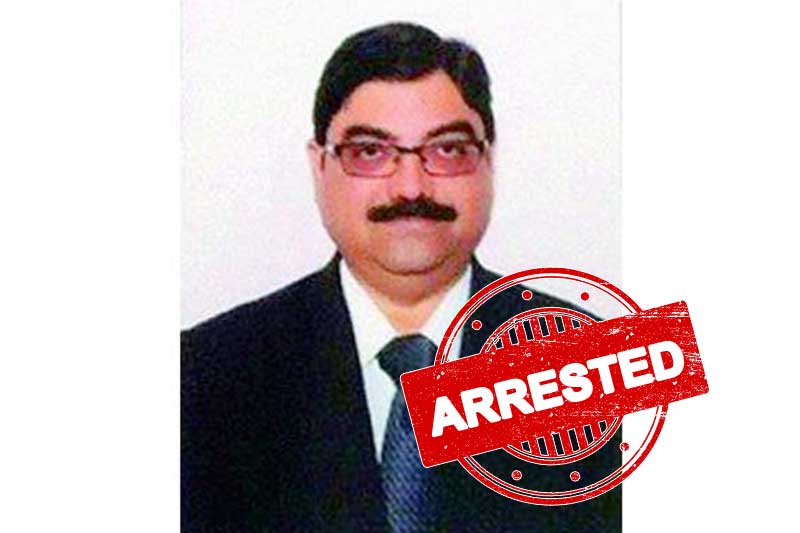 On Thursday, judge V Vara Prasad in Telangana's Ranga Reddy district court was arrested for possessing assets disproportionate to his known sources of income. Officials said that the arrest happened after a series of raids by the state anti-corruption bureau at his residence and several other places.
V Vara Prasad was produced by the Hyderabad Police at the 14th additional magistrate's office in Ranga Reddy district court at LB Nagar. He is remanded to judicial custody for 14 days, immediately after that he was taken to Chanchalguda jail.
The bureau said in a statement, "The judge was found to be in possession of assets, whose market value is more than Rs 3 crore, which is disproportionate to his known sources of income."
Further, the bureau added that a case under the relevant sections of the Prevention of Corruption Act has been registered against the judge.
The raids, began on Wednesday morning and went till the early hours of Thursday, after which Prasad was formally arrested.
The raids happened simultaneously in multiple places across Telangana and Maharashtra, including his residences at Gaddiannaram in Saroornagar and Izzathnagar in Kondapur in Hyderabad and also on the houses of his relatives and associates at four places in Hyderabad, three places in Sircilla and two in Maharashtra.
Earlier, the high court had issued orders to the bureau to register a case of disproportionate assets case against him after preliminary inquiry following a complaint against Prasad.
V Vara Prasad is the fifth judge in Telangana to face the ACB probe in the disproportionate assets case this year.
Earlier this year, a district judge in Mahbubnagar Kolla Ranga Rao was suspended, following charges of corruption and an inquiry by the high court. Also, in the month of April this year, the high court suspended metropolitan sessions court judge in Hyderabad S Radhakrishna Murthy following raids by the ACB. In another case, junior civil judge S Madhu in Jagitial district court was also suspended following a complaint that he was taking bribes.
Again, in March this year, judge M Gandhi of a labour court in Hyderabad was suspended following ACB raids on his house and detected huge assets disproportionate to his known sources of income. Later on, both Madhu and Gandhi were arrested following ACB cases.
Also read: Mizoram Assembly elections: ECI removes Mizoram CEO SB Shashank