Jungkook Composes Live Songs for ARMY On His 24th Birthday
BTS's Jungkook celebrated his 24th birthday by live-composing songs for ARMY.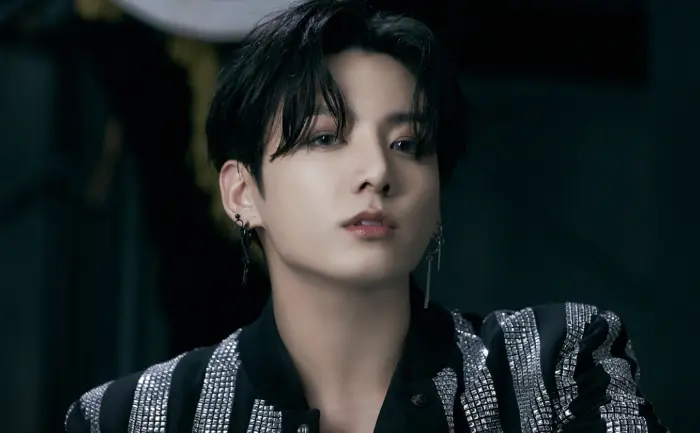 Today, September 1 marks the birthday of the youngest member, Jeon Jungkook. Ahead of his birthday, JungKook made sure to sit down for a LIVE broadcast with ARMY through VLive and titled it as 'Happy birthday to me' which lasted for two and a half hours. On this occasion, he celebrated his special day by live-composing songs for ARMY.
The army was certainly elated, as nearly 20 million fans joined the VLive session to watch the golden maknae compose and sing songs for them. Jungkook took to Weverse to share a selfie and asked the fans to drop in birthday messages. "ARMY, you're doing well right? Everyone, it's my birthday soon, and so..! If there was something you'd wanted to say to me, please leave it below!"
Further, he went back to clarify what he meant and wrote, "Everyone, it's not quite my birthday yet… lol..you guys, you need to understand what I'm trying to say..! hehe…I meant I want you to write anything you've ever wanted to say to me, regardless of my birthday in a few sentences 'like lyrics' hehe."
During his live, Jungkook jammed on many BTS songs. The set-list included Paradise, Dimple, Born Singer, Pied Piper, Let Go, 2!3!, Mic Drop, Autumn Leaves, Spring Day, Heartbeat, Film Out, 00:00 o'clock, Best Of Me, Mikrokosmos, Home and Waste It On Me. J-Hope surprised Jungkook during his birthday live.
He shared three kinds of melodies/instrumentals he had already composed and was harmonizing with the lyrics from fans. The song was like, "For every day, I miss you / For every hour, I need you / For every minute, I feel you / For every second, I want you / In the darkness late at night, I lay awake thinking there's no hope in sight / Suddenly in the distance shining like a purple light / You turn around and smile so bright / Reaching out you take my hand and from then / I know everything will be alright / Surely someday, the dark clouds will clear / the rainbow appear, and the sunlight greet me / All your smiles, all your words, all those of yours that make me laugh (ARMY)."
ALSO READ: Birthday Special: Interesting Facts About BTS Member Jungkook