Just Dance 2020 Launches On Wii, Find The Full Song List Here
Just Dance is available on Wii, PlayStation 4, Xbox One, and Switch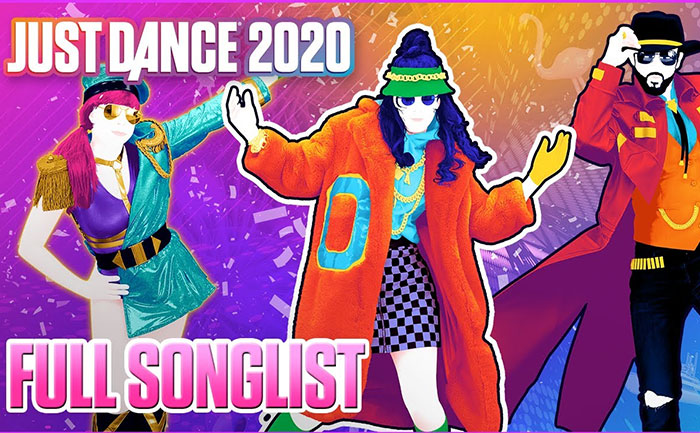 The Wii might be saying its farewell after a long run as Ubisoft launches potentially the last Wii title, Just Dance 2020. Support for Nintendo's Wii console has been dormant for years. However, Ubisoft has continued releasing Just Dance games despite production of the console closing in 2013. Just Dance 2020 looks to be the last title though.
People have been speculating on the reasons Ubisoft continues to bring the title to Wii for its Just Dance series. A viral tweet has an interesting explanation for this. The tweet suggested that Ubisoft continued to release the games on the old console because a number of hospitals and rehabilitation centres still use the Wii to help patients with disabilities and mobility issues.
many hospitals and rehab centers use the just dance games to help patients who have limited mobility due to accident or illness build up strength and muscle tone, etc.
these hospitals purchased wiis for this purpose and are still using them to this day! https://t.co/2m4MvKnOP9

— PEGREO BACHFAREN IS ALIVE (bday 11/13) (@alienaishas) June 10, 2019
Ubisoft, however, has been quick to clarify matters, providing a much simpler explanation. 'A lot of our [Just Dance series] players are children and families who continue to play on Wii.'
This reasoning makes sense as FIFA was also being released on Xbox360 and PlayStation 3 until this year. With that being said, Ubisoft does seem to indicate that this will be the last Wii game ever.
Just Dance is available on Wii, PlayStation 4, Xbox One, and Switch.
Players will find up to 40 new tracks in the latest edition of the game. Over 500 more songs are available on the Switch version by signing up to Just Dance Unlimited.
The complete new Just Dance 2020 tracklist is as follows:
I Don't Care – Ed Sheeran & Justin Bieber
Old Town Road (Remix) – Lil Nas X Ft. Billy Ray Cyrus
7 rings – Ariana Grande
Taki Taki – DJ Snake Ft. Selena Gomez, Ozuna, Cardi B
bad guy – Billie Eilish
Kill This Love – BLACKPINK
I Like It – Cardi B, Bad Bunny & J Balvin
Talk – Khalid
High Hopes – Panic! At The Disco
God Is A Woman – Ariana Grande
Con Altura – ROSALÍA & J Balvin Ft. El Guincho
Con Calma – Daddy Yankee Ft. Snow
The Time (Dirty Bit) – Black Eyed Peas
Soy Yo – Bomba Estéreo
365 – Zedd & Katy Perry
Rain Over Me – Pitbull Ft. Marc Anthony
Everybody (Backstreet's Back) – Millennium Alert
FANCY – TWICE (트와이스)
Into the Unknown – Disney's Frozen 2 (available on November 22***)
Baby Shark – Pinkfong
Keep In Touch – JD McCrary
Get Busy – KOYOTIE
Só Depois Do Carnaval – Lexa
MA ITŪ – Stella Mwangi
I Am the Best (내가 제일 잘 나) – 2NE1
Skibidi – Little Big
Bangarang – Skrillex Ft. Sirah
Bassa Sababa – Netta
My New Swag (我的新衣) – VAVA Ft. Ty. & Nina Wang
Just An Illusion – Equinox Stars
Stop Movin' – Royal Republic
Tel Aviv – Omer Adam Ft. Arisa
Ugly Beauty (怪美的) – Jolin Tsai (蔡依林)
Vodovorot – XS Project
Bad Boy – Riton & Kah-Lo
Sushi – Merk & Kremont
Policeman – Eva Simons Ft. Konshen
Fancy Footwork – Chromeo
Fit But You Know It – The Streets
Le Bal Masqué – Dr. Creole
Always Look on The Bright Side of Life – The Frankie Bostello Orchestra
Infernal Gallop (Can-Can) – The Just Dance Orchestra
ALSO READ: PS5 Games: These Top Games Likely To Land On Sony PlayStation 5