PS5 Games: These Top Games Likely to Land on Sony PlayStation 5
PS5 Games: We have brought a list of top and best games like Call of Duty: Black Ops 5 and Horizon Zero Dawn 2 & more coming to Sony PlayStation 5.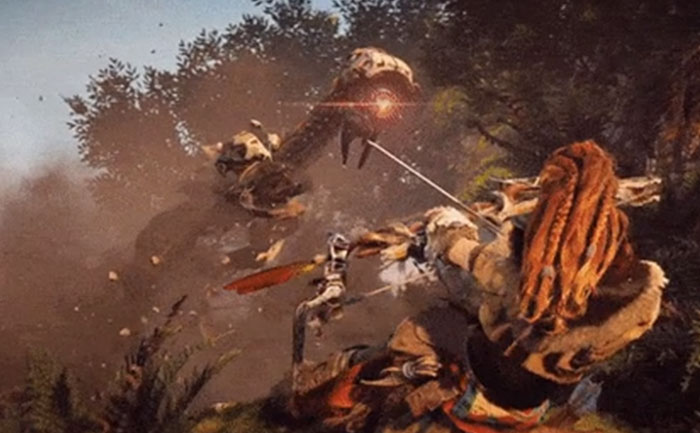 Hours after Sony officially confirmed to launch next-generation PlayStation console named PlayStation 5 in Holiday 2020, gamers are busy guessing which games would be available on PS5. Sony has not yet revealed PS5's price and look. In this article, we will be talking about confirmed and expected games coming to PlayStation 5.
If you read Sony's official blog stating information about PS5, Sony Interactive Entertainment President Jim Ryan used examples of certain games while talking about feedback offered by the new controller. Speaking about haptic responses, he says that "crashing into a wall in a race car feels much different than making a tackle on the football field." Sony PlayStation 5: Launch Event, Date, Price, Specs And Controller Details
You must have noticed that Sony released at least one Gran Turismo game on every PlayStation console and the upcoming PlayStation would not be exempted. Revealing details about PS5's adaptive trigger, Ryan said they would be able to simulate "the tactile sensation of drawing a bow and arrow."
Don't you think its a very specific language? We do not understand why would he choose such kinds of words even though that weren't one of the use cases they'd already developed. You must be thinking who uses a bow and arrow in Sony's army of exclusive characters.
Well, Aloy, the protagonist of one of the PS4's most successful first-party titles, uses a bow and arrow as her primary weapon. According to a report in TheNextWeb, PlayStation 5 will have Horizon Zero Dawn 2.
There is no doubt Horizon Zero Dawn is an amazing game. According to reports, more than 10 million copies of the game were sold in merely two years. After wrapping up the last two instalments PS3 and PS4, the company is likely to come up more games to spin into lucrative franchises.
Sony is expected to make some bigger announcement soon to draw people's attention as Microsoft has already played announced Halo: Infinite for Project Scarlett. Notably, this would not be next-gen exclusive — it's also coming to Xbox One and PC — it's at least a game and a face (or helmet in Master Chief's case) Microsoft can associate with its console.
Sony is likely to come up with a sequel to God of War, Spider-Man and HZD soon. Besides Horizon Zero Dawn 2, there are new titles like Call of Duty, GTA, and The Elder Scrolls are lined up to be released on PlayStation 5.
PS5 Games: list of games confirmed and expected to land on PlayStation 5
CALL OF DUTY: BLACK OPS 5
HORIZON ZERO DAWN
CYBERPUNK 2077
GHOST OF TSUSHIMA
GOD OF WAR 2
FINAL FANTASY VII REMAKE
THE ELDER SCROLLS VI
DEATH STRANDING
SPIDER-MAN 2
THE LORD OF THE RINGS: GOLLUM
SNIPER ELITE 5
DYING LIGHT 2
GTA 6 (VI)
ASSASSIN'S CREED: KINGDOM