Justice League: Jared Leto Poses As Jesus Christ In New Picture
Jared Leto's Joker Channels Jesus Christ in New Picture from Justice League's Snyder Cut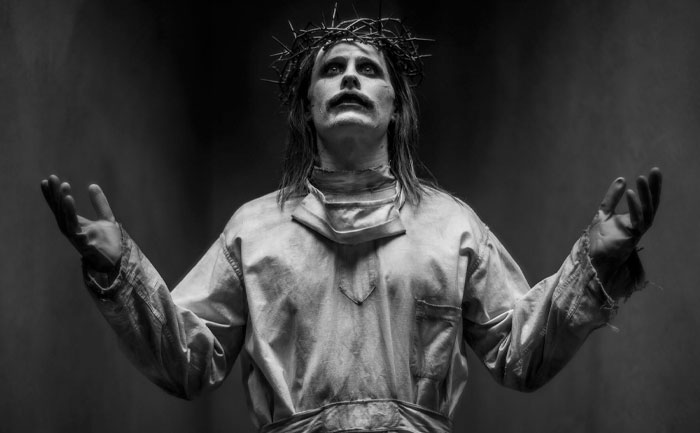 Hollywood star Jared Leto won a humongous fan following as Joker. The actor is back in his popular avatar and will be seen in Jack Snyder's Justice League. Fans caught a glimpse of Jared Leto's new look as Joker looking sleeker with long hair and no tattoos. Soon the clip created a buzz on the internet. We now have a new picture of Leto as Joker posing as Jesus Christ.
The image features Leto's Joker sporting the same medical garb from the previously released photos. This time, however, he's also adorned with a crown of thorns as he poses as Jesus Christ.
New looks at The Joker and Batman from 'Zack Snyder's Justice League'

[https://t.co/eolYvwWZQE] pic.twitter.com/8hlyMzt8NC

— ComicBook Debate (@ComicBookDebate) February 22, 2021
The new image, courtesy of Vanity Fair is likely to ruffle a few feathers.
Zack Snyder's Justice League also features Ben Affleck as Batman, Gal Gadot as Wonder Woman, Henry Cavill as Superman, Amy Adams as Lois Lane, Jason Momoa as Aquaman, Ezra Miller as The Flash, Ray Fisher as Cyborg, Jeremy Irons as Alfred Pennyworth, Diane Lane as Martha Kent, Ray Porter as Darkseid, Ciarán Hinds as Steppenwolf, Jesse Eisenberg as Lex Luthor and J.K. Simmons as Commissioner Gordon.
The movie will release on March 18th exclusively on HBO Max.
Also Read: Zack Snyder's Justice League Out; Gives A Glimpse Of Joker