Justin Bieber comment on Miley Cyrus' topless picture is winning over the internet
Justin Bieber's comment on Miley Cyrus picture has garnered over 23,000 likes on Instagram.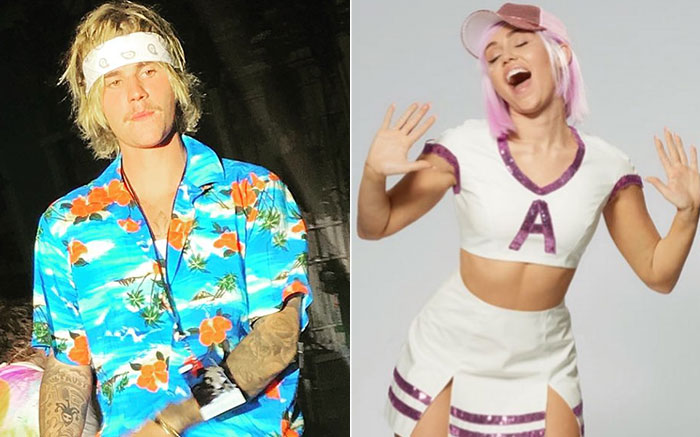 Justin Bieber is a huge fan of Black Mirror that is streaming on Netflix. This fact came to light when he recently commented on a picture shared by Miley Cyrus. The singer who is seen as Ashley O in the psychological thriller is busy promoting her character on social media. She has shared a topless pic that has caught the eye of Bieber.
Miley shared a picture where we can see the actress-singer topless in a white tub filled with pink paint.
The 25-year-old pop icon and Drew House founder was careful not to mention the risqué nature of Miley's picture. "Hailey and I loved the episode," Justin wrote. His comment had racked up over 23,000 likes within two days of being posted.
Hannah Montana's star soon replied on Justin's comment. She wrote, "@justinbieber JB FT AO?". For the unversed, she basically asked for Justin Bieber featuring Ashley O collaboration.
Fans of the show and the singers soon started flipping over the comment.
A string of pink-centric pictures has appeared on Miley's Instagram as a promo for her much-anticipated Black Mirror feature. The hit Netflix series has catapulted to front-page news ever since Miley's Ashley O character was announced.
Check out the pics here:
On the work front, Justin Bieber recently collaborated with Ed Sheeran and Gucci Mane. He is also busy marketing with his own fashion and other related merch called Drew. On the other hand, Miley may soon come up with new music. Till then check out her latest, 'On A Roll' here.
Also Read: What! Selena Gomez deletes the last post with Justin Bieber from her Instagram