Justin Bieber Lip-syncs BTS' Fanchant, BTS ARMY and Beliebers Go Gaga
The video of Justin Bieber lip-syncing BTS Fanchant has gone viral on the internet.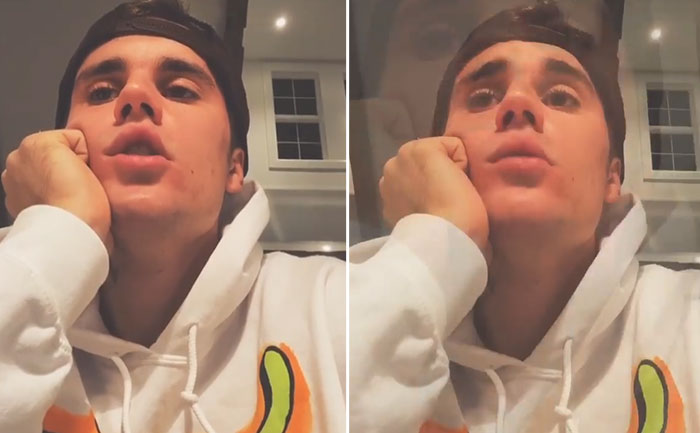 Due to Coronavirus scare, millions of people across the world are currently practising self-isolation. To keep themselves busy and entertained, people have been using their free times to learn something new and it seems like pop star Justine Bieber is doing the same as well.
Yes, you read that right, Justin Bieber has decided to use his free time to learn the fanchant to the popular K-boy band BTS.
Reaching out to his over 130 million followers on Instagram, Justin Bieber shared a video in which he can be seen lip-syncing to a background track that goes on to say the BTS enchant. Sharing the video, the Canadian singer wrote a caption, "… officially lost my mind."
You can watch the video below:
For the unversed, Fanchants of Korean groups often consist of the real names of the artists said one after the other. Fans chant the names of their popular artists during an instrumental break or after a particular verse in the songs.
South Korean boy band BTS' fanchant has names of all BTS members in this order — Kim Namjoon (team leader RM's real name), Kim Seokjin (Jin's real name), Min Yoongi (Suga's real name), Jung Hoseok (J-Hope's real name), Park Jimin (Jimin), Kim Taehyung (V), Jeon Jeongguk (Jungkook).
In the video, Justin Bieber can be seen lip-synching till BTS member JIMIN's name as the song suddenly cuts.
Meanwhile, BTS had recently announced that they will reschedule their upcoming 'Map Of The Soul' tour due to coronavirus outbreak. Post cancellation of their Seoul concert dates, they have postponed their 27-date North American leg that was supposed to begin from April 11.
BTS released their album titled 'Map Of The Soul: 7' on February 21, 2020.