Kylie Jenner Defies Social Distancing Rules For Sister Kim Kardashian
This is not the first time Kylie has defied the rules of self-distancing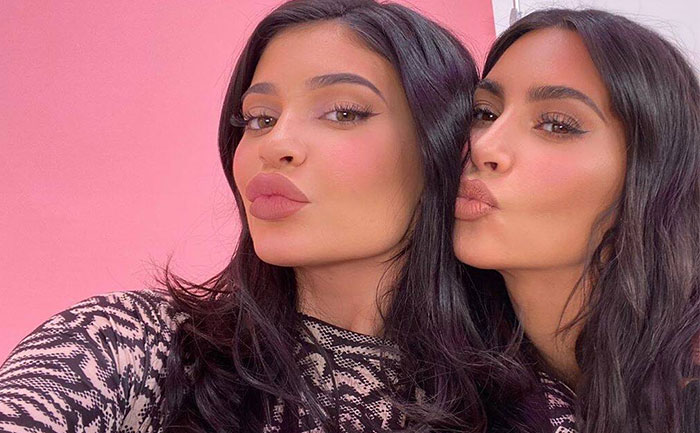 Kylie Jenner has broken the rules of social distancing for sister Kim Kardashian. Reportedly, Kylie was staying in her house at her Hidden Hills estate to self-isolate amidst the coronavirus outbreak. However, she broke the rules of self-distancing by helping Kim Kardashian with her makeup. Kim was scheduled to appear on Jimmy Fallon's home edition of The Tonight Show. Due to the coronavirus outbreak,  Kim Kardashian didn't have her team with her for her makeup. This is why she enlisted the help of Kylie. Kylie Jenner and Kim Kardashian reportedly met at Kris Jenner's house to minimize social contact with others.
However, this is not the first time Kylie has been spotted flagrantly defying the rules of self-distancing. She was previously seen ignoring the advice about not touching their faces. The Instagram sensation posted an Instagram picture where she can be seen licking her fingers. Due to the coronavirus outbreak, health professionals have advised people to wash their hands regularly as well as avoid touching their faces. However, beauty mogul Kylie didn't adhere to the advice. In addition, Kylie has also ignored the suggestion to work from home as she was previously seen working from her headquarters.
Recently, Kylie Jenner gave her Instagram followers a look at her new $450 Louis Vuitton chopsticks in a video through her Instagram story. However, many called her out for spending her money on chopsticks instead of those in need during challenging times. Kylie also found herself at the receiving end of criticism for calling Coronavirus a real thing. Meanwhile, beauty mogul Kylie Jenner has come forward and donated a whopping $1 million to healthcare workers, who have been at the forefront of the novel Coronavirus.