Justin Bieber reveals hot wifey Hailey in never seen wedding rehearsal Photo
Justin Bieber shares new picture of his wife Hailey Bieber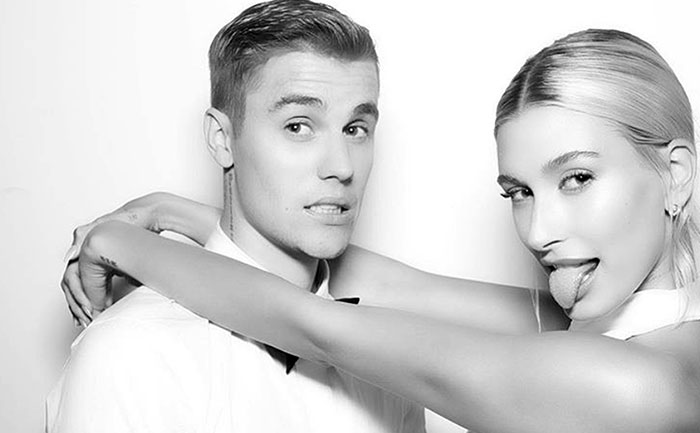 Justin Bieber unveils new picture of his wifey Hailey Bieber. The new photo that shows Hailey at their wedding reception. Hailey Bieber looks stunning in the photo. She looks at her dear husband Justin Bieber adorably while Justin just stands there. The Let me Love you singer shared the photo on his social media.
Justin Bieber Took to Instagram and revealed the new picture of his loving wife Hailey Bieber. He captioned, "SEXY WIFEY ALERT FAVORITE HUMAN EVER." Check out the picture below.
In the new photo, Hailey looks at Justin sweetly. The model can be seen flaunting her long model arms and legs. Hailey wore the short hip- hugging white cocktail dress and gazed at her husband with love. The bride of Justin who is only 22 years old appeared ever gentle and lovely the night before saying "I do" once again for second time. Moreover, Hailey Bieber clings to drink in one hand while portraying love through her eyes and gesture on the boat before their intimate dinner.
Apparently, Justin Bieber like his fans also feels lucky to have Hailey Baldwin as his bride and wife. While Justin wrote, "favorite Human ever", it is apparent how he feels grateful for having such a breathtaking beauty in his life.
According to report by Blast  the couple exchanged their vows for the second time last month. However, it was before family and friends. Also, Hailey and Justin Bieber had a lavish rehearsal and wedding at the expensive resort Montage Palmetto Bluff in South Carolina. Some of the celebrity guests included were Kendall and Kylie Jenner, Usher and more.
Also Read: Hailey Baldwin Finally Shares Pictures From Wedding With Justin Bieber