Justin Bieber listened to Selena Gomez's Lose You To Love Me and this is what he thinks
Selena Gomez released Lose You To Love Me and here's what Justin Bieber thinks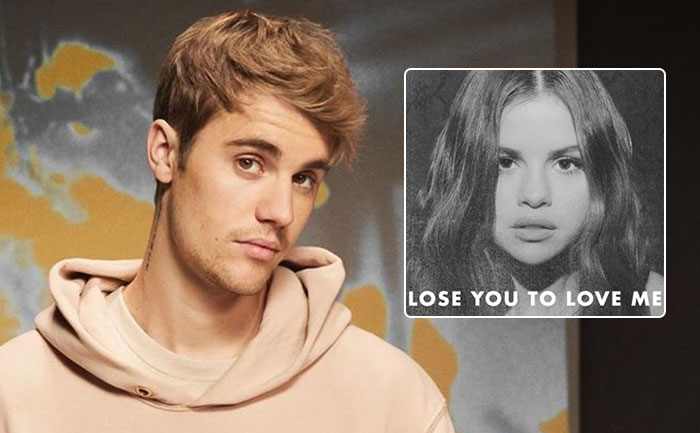 Selena Gomez lately released Lose You To Love Me. Selena's fans are jubilated to see her comeback. They were also super excited about the songs. After listening to it, one thinks that all the lyrics of her new single Lose You To Love Me is all about Justin Bieber. Selena's song lyrics is in itself an indication that she has penned all her heart out and feelings related to her past lover Justin.
Apparently, Selena pinpointed out in the song that Justin took only two months to move on and that she has also closed the chapter and moved on.
However, it was Justin's reaction people were curious to know about. Justin hasn't been much on the social media account since Selena's new single came out. Justin's wife Hailey did share an Instagram story "I'll Kill You" song by Summer Walker sometime later since the song had been available. Fans were thrilled to see her reaction although later on, Hailey denied dissing Selena.
According to reports by E! news Justin revealed that he heard Selena's song and also opened up about his thought process on Selena's Lose You To Love Me. Apparently, the source disclosed that Justin has already "moved on" from Selena. Moreover, he comprehends the fact that "Selena is allowed to reflect on the past in her own way." Furthermore, Justin wants Selena to be happy and "in a good place."
Selena took to Instagram and went live right after her second song came out. "I wrote this song over a year ago. It's obviously a very emotional song for me. It's interesting to see how far I've come from that point to now. Me sharing my story is exactly what I've always done. I can't be unauthentic."
Also Read:  This Is How You Can Stream Kanye West's Jesus Is King Album