Justin Timberlake During Quarantine: "24 Hour Parenting Is Not Human"
Justin Timberlake recently celebrated the birthday of Silas who turned 5 while in quarantine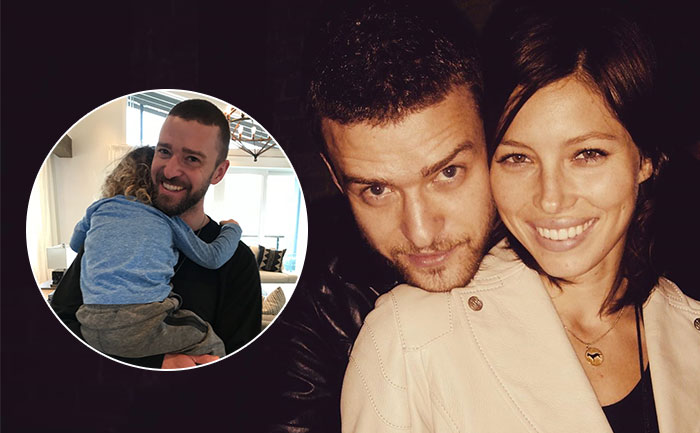 Singer Justin Timberlake is in quarantine with his wife, actor Jessica Biel, and their 5-year-old son Silas. The Cry Me A River singer talked about parenting around the clock. He stated that while things were good between him and his wife. However, they were both struggling with parenting during quarantine.
"We're doing good. We're largely commiserating over the truth that… 24 hour parenting is just not human," the pop star told dailymail.co.uk.
Justin Timberlake said that self-isolation came with the territory at his property in Montana.
"We're in a place where they're pretty socially distant here anyway, where our place is, and so just being able to walk out into your driveway and maybe go for a little hike is always nice."
He also shared how lucky they were that they could get away from the town.
"We really feel very fortunate and type of blessed… We're in a spot the place, they're fairly socially distant right here anyway, the place our place is. Simply with the ability to type of stroll out into your driveway, possibly go for a bit of hike."
Justin Timberlake recently celebrated the birthday of Silas who turned 5 while in quarantine. While he and wife Jessica kept things low key, the singer said he sympathised with parents celebrating their kids birthdays during this time. The couple made it work with some Trolls Legos, acake, and a bounce house.
Justin Timberlake has a lot of respect for parents celebrating a child's birthday while social distancing. Last week, his son Silas turned 5. He and Jessica Biel were able to keep things low-key, but he sympathizes with parents of tweens and teens trying to make it work. In their house, all it took were some Trolls Legos, a cake, and a bounce house to kick the festivities off.
However, Justin Timberlake seems to have offended some parents with his comment that "24 hour parenting is just not human". He was called out for his statement while some pointed out that for single or unemployed parents, it is a 24 hours job. Critics also pointed out that these people can not afford to escape to Montana. Here are some replies to Justin's comments from unhappy parents:
you guys have one kid and millions of dollars i'm going to lose it pic.twitter.com/3qmkJdKbXu

— Sophia Benoit (@1followernodad) April 9, 2020
I'm parenting a toddler by myself, trying to simultaneously do that and work from home, and somehow expected to hold it together while my income was cut by 75%. I sincerely want them both punched in the face immediately.

— krp (@KayArePea) April 9, 2020
OMFG these people

Honestly I would expect this from J. Bieber but J. Timberlake? That has me surprised.

— Dave 'Breaking The Chain' Swersky (@dswersky) April 9, 2020
@jtimberlake Commiserating over 24 hour parenting…..together?? ? Try being a low income single parent to a child with special needs with absolutely NO support in any way, shape, or form from the other parent. #singleparents

— Susan (@smroy84) April 9, 2020
ALSO READ: Justin Timberlake Laughs Off At The Incident During Paris Fashion Week