K-Pop stars Jung Joon-young and Choi Jong-hoon sentenced for gang rape, Deets Inside
Jung Joon-young and Choi Jong-hoon, a former member of boy band FT Island, jailed on gang rape charges.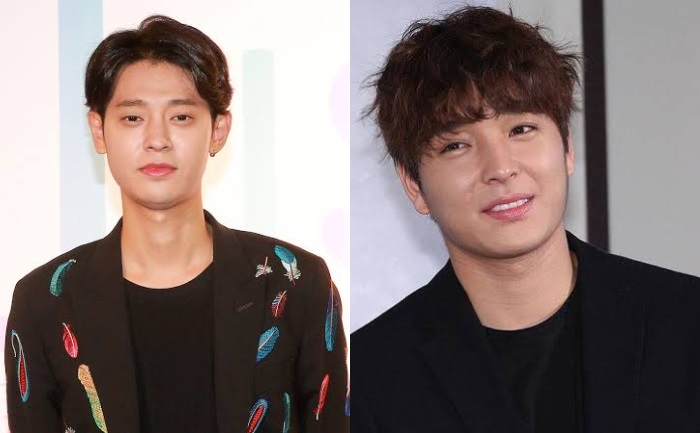 K-pop stars Jung Joon-young and Choi Jong-hoon have been sentenced for gang-raping charges. The singers were convicted of charges of raping women who were 'drunk and unable to resist' during parties in Hongcheon in January 2016 and Daegu in March 2016.
The 30-year-old Jung has also been charged with filming himself having sex with other women without their knowledge and sharing the footage 11 times without their consent and jailed for six years.
Jung has shared his videos in mobile chatrooms with many people including a fellow K-pop star Seungri of BIGBANG, who has been accused of illegal gambling in connection with a sex and drug scandal.
Jung was jailed for 6years and Choi, for 5, Judge Kang Seong-soo told the Seoul Central District Court that the two singers had raped women" who were drunk and unable to resist, filmed them nude and having sex, then spread it on a group chat. "
Further, he said, We can't imagine the pain the victims might have felt who found out later. Jung argued that his sexual act was done with mutual agreement, while Choi flatly denied having sex with the victims. But Jung confessed he had sex (with the women) together with Choi, and his confession was also proved by their KakaoTalk chats. In this sense, it can be recognized that they jointly raped drunk women."
"Strict punishment is inevitable as the damage inflicted has not properly been recovered and the victims demand harsh penalties," he added.
The court also sentenced them to 80 hours in "sexual violence treatment" education.
Jung gained fame in 2012 when he finished in third place on the reality show Superstar K4 and had a number of solo hits before the scandal popped up in March when he announced his retirement.  Whereas, Choi was the leader of the Korean rock band F.T. Island and had hits with songs like Lovesick, Love Love Love and I Wish.