Kabul: 22 Students Killed, Many Injured in University Terror Attack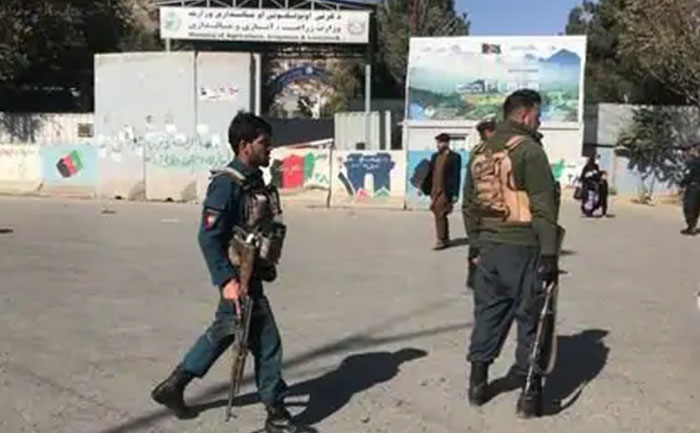 Islamic State militants in Afghanistan stormed Kabul University on Monday. The brutal hours-long assault left at least 22 dead and many wounded. The deadly attack took place when the University was hosting a book fair attended by the Iranian ambassador to Afghanistan. Reportedly the death toll could climb higher as many were fatally wounded.
25 students of #KabulUniversity were killed today by terrorists with gunshots. Indeed a Sad and Heart wrenching incident 💔, Our prayers are with Afghanistan #Kabuluniversityattack pic.twitter.com/WTDHzuCPa8

— Syeda Trimzi (@TrimiziiiSyeda) November 2, 2020
Prime Minister Narendra Modi condemned the attack om Kabul University. He added that India will continue to support Afghanistan.
I strongly condemn the cowardly terrorist attack at Kabul University today. Our prayers are with the families of the victims and the injured. We will continue to support Afghanistan's brave struggle against terrorism.

— Narendra Modi (@narendramodi) November 2, 2020
As reported by NDTV, Survivors described the horrific scenes when a suicide bomber blew himself up inside the campus. Soon two gunmen started shooting sending hundreds of students scrambling over perimeter walls. The students were besieged for two hours before being rescued. It took Afghan security forces, supported by US troops, several hours to declare the attack over.
The Taliban promptly issued a statement denying they took part in the assault. Later in the day, Islamic State claimed responsibility for the attack on Kabul University on Monday, the group's Amaq News Agency said.
Last month, the Islamic State group had sent a suicide bomber into an education centre. This was in the capital's Shiite dominated neighbourhood of Dasht-e-Barchi. The bomber killed 24 students and injured more than 100.
Also Read: Vienna: 2 Killed Several Injured In Terror Attack At 6 locations