Vienna: 2 Killed Several Injured In Terror Attack At 6 locations
2 Killed In Vienna "Terror Attack" At 6 Locations; Manhunt Launched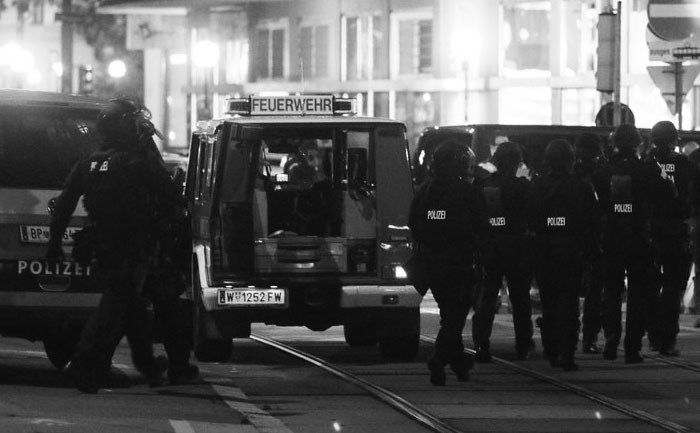 Gunmen attacked six locations in central Vienna on Monday starting outside the main synagogue. At least two people, including one suspected attacker, have been killed and several injured in the shooting. Reportedly the attack had been carried out by "several suspects armed with rifles". Austrian Chancellor Sebastian Kurz has called it a "repulsive terror attack"
The shooting began just hours before Austria was to re-impose a coronavirus lockdown. People were out in bars and restaurants enjoying a final night of relative freedom. The attacks started at around 8 pm (1900 GMT) when the first gunshots were heard in the city's centrally-located first district.
Austrian Chancellor Kurz confirmed that the multiple attackers with automatic weapons now on the run. Police forces are focused on finding them. He added that the army has been brought in to cover traditional police responsibilities. Kurz requested people sheltering in restaurants, cafes, concert halls in Vienna to stay where they are till told it's safe to leave.
A large area of central Vienna was cordoned off and police said a significant deployment was underway.
Austria had until now been spared the sort of major attacks that have hit other European countries. Condolences poured in from around the world. Top officials from the European Union, France, Norway, Greece and the United States expressing their shock at the attacks.
President Emmanuel Macron of France, which has seen two deadly knife attacks in Paris and Nice in recent weeks, issued a statement expressing shock and sorrow.
Also Read: France: Knife Attack in Nice leaves two dead, several hurt