Paris Paris: Is Kajal Aggarwal's breast is a real reason behind its delay?
Censor Board has asked to remove a scene where Elli Avram is seen squeezing Kajal Aggarwal's breast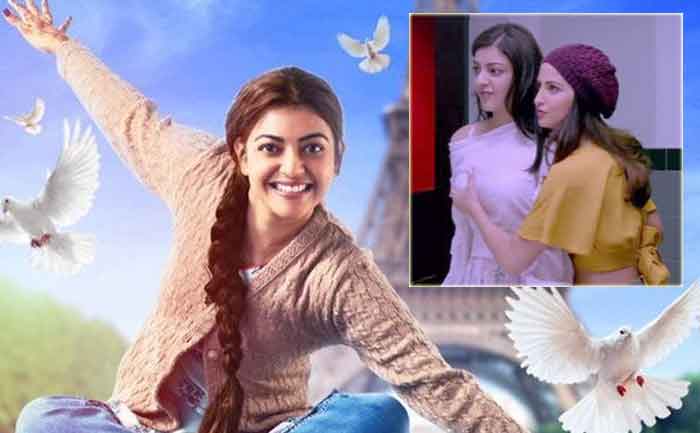 The Tamil remake of Kangana Ranaut's Queen, Paris Paris, which was submitted for Censor Board Certification. The makers of Kajal Aggarwal's film were shocked to know that the board directed to cut at least 25 scenes from Paris Paris.
According to reports, Makers of Paris Paris were asked to at least blur some scenes and remove a few scenes from the movies if they want it to get released. According to Tollywood.net, the exact reason behind the Paris Paris delay is Kajal Aggarwal's breasts.
Yes, there is a scene in Tamil remake of Queen, where Elli Avram is seen squeezing Kajal Aggarwal's breast and Censor Board is not happy with that scene. The Board asked Aggarwal's breast scenes to remove from the film. Apart from that scene, the Censor Board has also directed to remove several parts of Elli Avram', because she is seen exposing cleavage for a long time on the screen. In its original version, Lisa Hydan played the same role.
Directed by Ramesh Aravind depicts the journey of a Tamil girl to Paris after her marriage gets called off. Notably, Paris Paris has been delayed by several months now. Unlike Tamil,  Malayalam and Kannada versions of Queen has cleared the board with UA Certificate.
Parul Yadav, who is one of the producers of the Queen Remakes, has spoken about one nation having many rules as Censor Board takes objection on Kajal Aggarwal' film, Paris Paris. The Hindi version of Queen starred Kangana Ranaut and Rajkummar Rao had received rave reviews from both critics and audience alike.
Both Kangana and Rajkummar had recently reunited for another project Judgmental Hai Kya, which did not perform well at the box office.
Also Read: Judgemental Hai Kya: Kangana & Rajkummar's Swag Is Unmissable In Wakhra Song