Kane Brown Broke Down opening up about late drummer Kenny Dixon
At CMT Artists of the Year Kane Brown Broke down as he talked about late drummer Kenny Dixon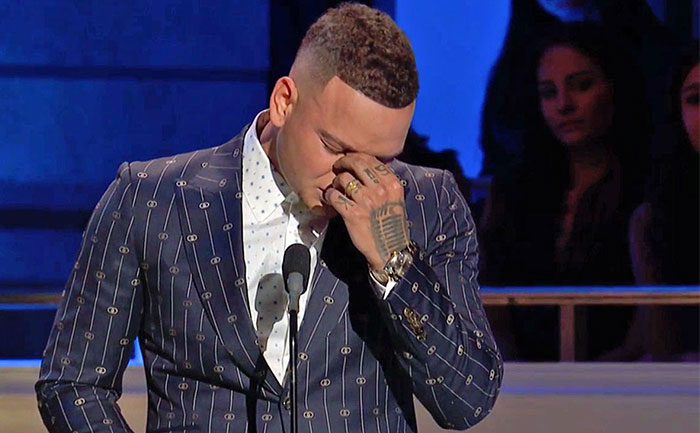 Kane Brown gave a speech which was the most heart melting, concise and heart wrenching at the CMT  Artists of the Year event on October 16, Wednesday. Kane dedicated his award to his drummer Kenny Dixon who passed away in a car accident on 12th October.
Kane took the award from Chris Young, then walked to the stage where he was overwhelmed with emotions. "Thank you all so much. I want to dedicate this to our drummer Kenny," Brown said. "He started with me coming out of Chattanooga off Facebook, people didn't think we would make it, he was with me the whole time. He was so supportive of me. And I love you man, I miss you. The band misses you." he added.
Not only that, he also visibly felt the sentiment of his longtime friendship with his band mate the day after Dixon passed away whereby taking to social media, "You started all of this with me from the start in 2015 when no body else believed we would make it out of Chattanooga playing for 500 people. And your last show was in a Fn Stadium."
Kenny Dixon was only 27 years old when he passed away in the car accident. In the viewpoint of authorities neither alcohol nor drugs are considered as the cause in the crash. Dixon's funeral will be held October 20. He was also one of the five honorees at the 2019 CMT Artists of the Year event.  Kane Brown recently rescheduled his next Los Angeles date on Oct 18.
Also Read: Ed Sheeran's Label Boss Ben Cook Resigns