Tourist arrested for wearing revealing 'bikini' on Philippines beach
Tourist arrested after wearing 'piece of string' bikini to Philippines beach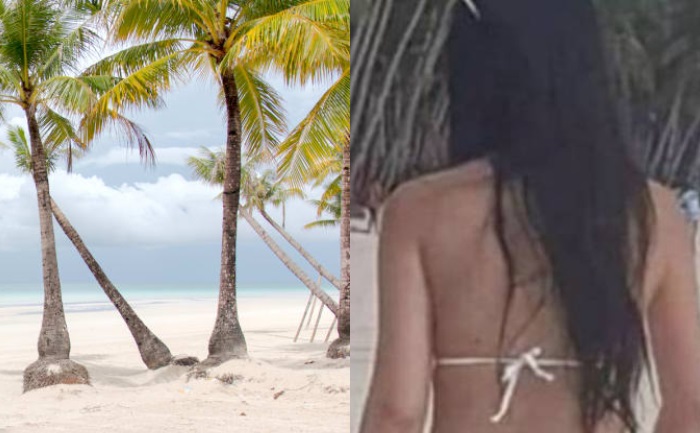 A 26-year-old Taiwanese tourist was arrested and fined for wearing a particularly revealing bikini on the beach at the Philippines' newly reopened resort island of Boracay. The Taiwanese woman was on holiday with her boyfriend. She had sparked a controversy by wearing a string bikini on island's famous white-sand beaches for two consecutive days.
State-run Philippines News Agency (PNA) reported that the woman and her beau were warned by the hotel staff that the swimwear was "inappropriate". But she continued wearing it and also defended wearing it by adding that, "It was a form of art" and her "personal expression."
Speaking to PNA Jess Baylon, the municipality police chief said, "Several residents and tourists took photos of her on Wednesday and Thursday because of what she was wearing. It was literally a string. Authorities were alerted after onlookers caught the sight of the woman's attire, and the woman was tracked down by the police. The woman was arrested the next day when she wore another string bikini to the beach and fined PHP2,500 (US$48.40) for the "erotic" outfit."
Her boyfriend defended her attire stating, "It was normal in our country,"
Jess Baylon, added that while the couple's domestic customs may be different, they have to respect our culture and tradition, and our proper decorum.
Following the incident, the authorities have urged tourists to observe the "proper decorum" in a bid to respect the "conservative" Philippine culture.
Boracay is one of the world's most famous beach destinations located in the central Philippines. It reopened last October following a major cleanup operation. They follow strict new regulations, such as limits to combustion engine transport and a ban on single-use plastics too.
This is not the first time a tourist has been arrested for inappropriate dressing. In August, a travel blogger from London was arrested at the Acropolis of Athens, Greece as the guards deemed her white dress inappropriate. In 2017, male tourists were arrested in Kazakhstan for wearing mankinis, a barely-there outfit. 17 British men were fined in Greece after dressing like nuns in 2009.
                                             Also Read: Philippines earthquake: 6.4 quake shakes the city