Kannada Superstar Puneeth Rajkumar Passes Away At 46
Powerstar Puneeth Rajkumar passes away of cardiac arrest in Bengaluru's Vikram Hospital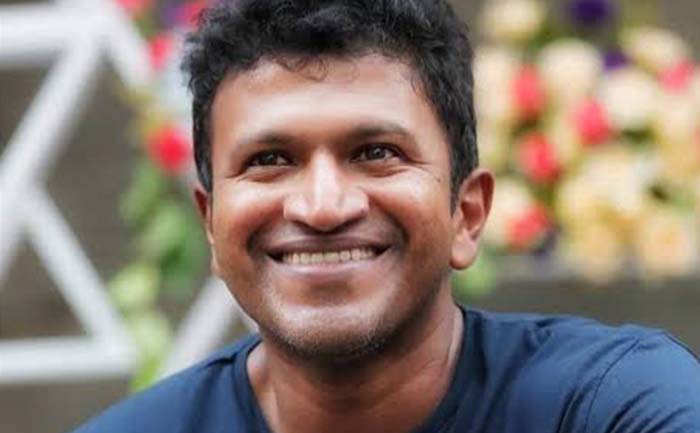 The South Industry is in a shock as Kannada superstar Puneeth Rajkumar passes away at 46. The actor fondly known as Appu suffered a major cardiac arrest on Friday, October 29. He was admitted to Bengaluru's Vikram Hospital. Puneeth family members and friends were present at the hospital. Karnataka Chief Minister Basavaraj S Bommai was also present at the hospital.
The sad news was confirmed by Sathish, the personal manager of Puneeth and other sources related to the actor. Details regarding the cremation and final rites are awaited. Karnataka government has ordered theatres to shut down in the state.
The actor suffered chest pain while working out in the morning he was rushed to Vikram Hospital. Born on 17 March 1975, Puneeth is fondly known as Appu by his fans. He is the son of legendary actors Rajkumar and Parvathamma. Puneeth is not only an actor but also a playback singer, television presenter, and producer. He has been a lead actor in 29 Kannada films. He has been dubbed by media and fans as "Powerstar". His last release was Yuvarathnaa that released in April 2021.
Only this morning (at 7.33 AM), Puneeth had posted a tweet on his Twitter page, wishing a grand success for the release of his brother, Shiva Rajkumar's film, Bhajarangi 2. The actor is survived by his elder brother Shiva Rajkumar, wife Ashwini Revanth, two daughters, and others.
May His Soul Rest In Peace
Also Read: Kannada Star Puneeth Rajkumar Admitted To Vikram Hospital In Bengaluru