Kapil Dev: Hope Imran Khan improves India-Pakistan ties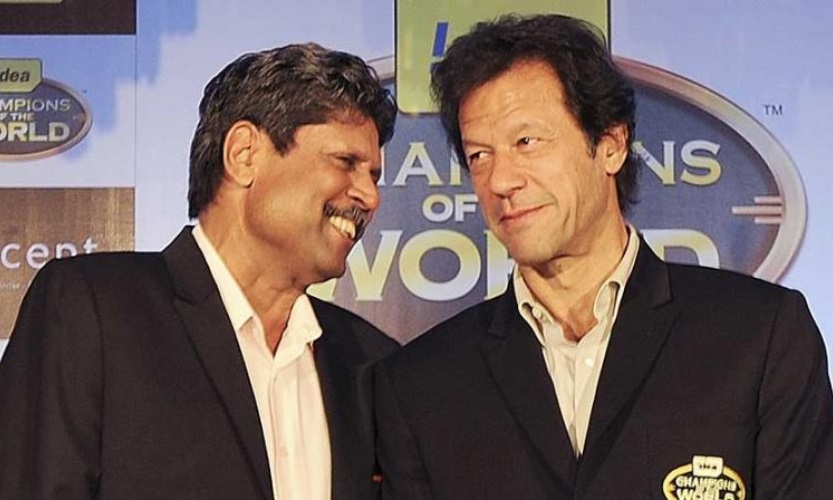 Former India captain Kapil Dev stated that he is very happy for Imran Khan as the former Pakistan skipper is all set to become Prime Minister of Pakistan. He also said that the Pathan from India-Pakistan should try to improve relations between the two countries.
"I'm very happy for him. I hope he manages Pakistan the way he managed the cricket team as captain. From the very beginning, Imran worked hard for his success, and it's because of this ability to work hard consistently that he is at the peak of his political career," said Kapil Dev.
Also read: England vs India: Injury scare for R Ashwin ahead of Birmingham Test
The 1983 World cup winning captain feels that more than coming up with the ideas of bilateral series between India and Pakistan, other important issues need to be addressed and solved which are more significant in the long run for both countries.
"I think country is more important than cricket. Let's hope India and Imran's government can sort out bigger issues and bring peace to the region. I think cricket will happen. Both countries are going through a rough time. He should focus on bringing in more harmony between the two countries," he added.
Imran Khan's party won just one seat in 2002 elections and today after 18 years he is well set to become the Prime Minister of his country. Indeed, he has always been a fighter. Kapil Dev recalls the time when Imran Khan used to lead his side from the front and hopes that the Pakistani plays the same impressive innings once again.
"Handling the Pakistan team wasn't an easy job but Imran did it brilliantly. He was a tough captain and that is the reason Pakistan did well. I hope he will do a good job as PM as well. Imran was very tough on the field but very gentle off it. That is what is expected when you are competing at the highest level," the 59-year-old said.