Karan Johar has an epic response to a troll questioning his sexuality
Karan Johar shuts a troll who pulled a gay joke on him like a boss. Deets here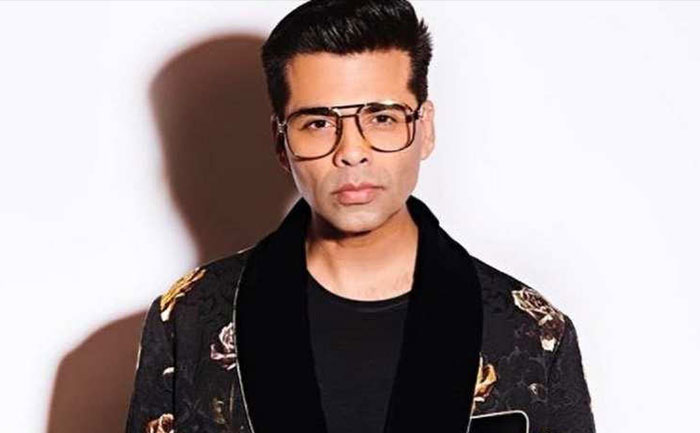 Multitalented celebrity Karan Johar is known for his witty retorts. The filmmaker was recently targeted by a troll on his sexuality and his response will leave you impressed. The head honcho of Dharma Production who has been constantly targetted by trolls loves to shut them up with his epic response. He did the same when a troll pulled a Gay joke on him.
The troll said, "Karan johar k life pe ek movie banani chahiye. KARAN JOHAR: the gay".
Check out Karan's Johar's response here,
You absolutely orignal genius! Where have you been hiding all this while??? Thank you for existing and emerging as the most prolific voice on Twitter today!!! https://t.co/5lxcPMjVif

— Karan Johar (@karanjohar) August 18, 2019
It is truly sad that in the age when we are all set to conquer the moon, there are many people who are still struggling to accept this as normal.
KJo had opened up on how he deals with constant trolls on social media on Arbaaz Khan's chat show. He had said, "Initially, when I used to get it (trolling), I used to deal with it by being upset and angry. Then it went into a state of indifference, and now I am in a state of glorious amusement. Every morning I wake up to abuse, and it amuses me."
He had further added, "You can talk about me, but don't make it sound like I have a disease or something is wrong with me and I should shut up because you think I am gay. Then you should shut up because you have no life. That's the way I look at it."le???
On the work front, Karan will soon be donning the Director's hat for 'Takht'. The movie features Alia Bhatt, Janhvi Kapoor, Vicky Kaushal, Kareena Kapoor, Anil Kapoor and many more.
Also Read: IFFM 2019: Karan Johar hoists the Indian Flag in Melbourne – Watch