Kareena Kapoor asks Neha Dhupia how old her daughter should be before she could start dating
Kareena Kapoor asks Neha Dhupia on how old her daughter Mehr would have to be to start dating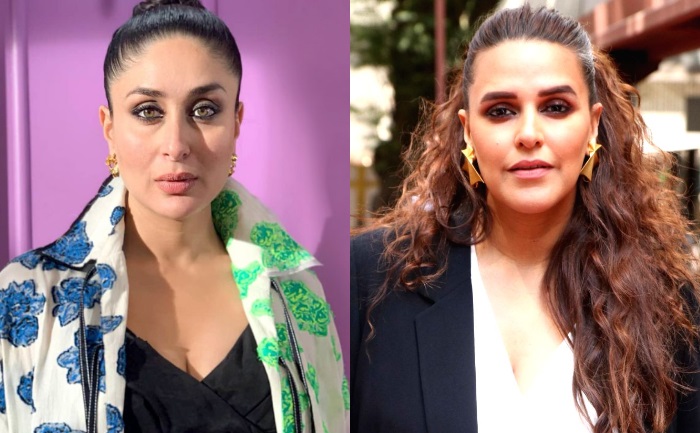 On Kareena Kapoor Khan's radio show, What Women Want, actress Neha Dhupia appeared on the show and the topic of conversation was motherhood and parenting. During their chat, the Good Newwz actress questioned when her daughter Mehr could dating and wear makeup and this is what Dhupia replied!
Neha stated that her daughter is obsessed with nail paints, "I hate to break this piece of information but my daughter is obsessed with nail paint. Woh haathon pe nahi lagati (She does not use it on her nails) but she thinks it is her tool to colour. If nail paint counts as make-up, she already thinks it is a paintbrush and woh nail paint se poori jagah colouring karti hai (she uses it to colour everywhere)."
Here's the video:
Further, Dhupia said that she will the dating part to her husband and actor Angad Bedi, "I think I will leave that to Angad to decide. I am just glad that he is not in the house right now, he has left. Nahi toh woh aa jaata frame mein, 'Kisne bola Mehr bahar jayegi ladkon ke saath?' (Otherwise, he would be in the frame right now and say, 'Who said Mehr will go out with boys?')," she said.
Angad and Neha tied the knot in May 2018 in a private ceremony and welcomed Mehr in November 2018.
ALSO READ: Neha Dhupia-Angad Bedi's Daughter Mehr Two-Year-Old; Their House Is Turn Into 'Micky Mouse Clubhouse'-View