Karnataka Cabinet to be expanded on June 6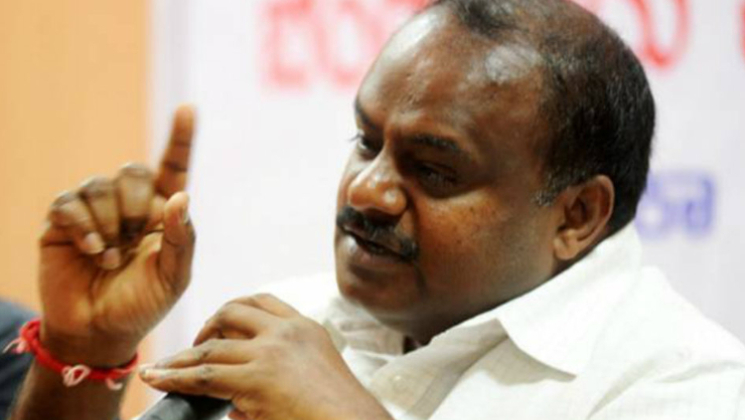 The much-awaited Cabinet expansion of the JD-S-Congress coalition government in Karnataka will take place on June 6, Chief Minister H.D. Kumaraswamy said on Friday.
"The Governor (Vajubhia Vala) has fixed 2 p.m. on June 6 for the swearing-in of all the 32 Cabinet Ministers. The venue for the ceremony will be decided soon," he told reporters here.
The alliance partners have decided on the portfolios to be shared and the names of the 32 legislators to be made ministers will be announced before June 6.
"As agreed by the leaders of the respective parties, the Congress will have 22 ministers, including Deputy Chief Minister G. Parameshwara and JD-S 12 ministers, including the Chief Minister, in the 34-member ministry," Congress General Secretary and the party's state's in-charge K.C. Venugopal told reporters here.
Congress President Rahul Gandhi and Janata Dal-Secular (JD-S) supremo H.D. Deve Gowda have approved the sharing of the portfolios between the coalition partners.
Accordingly, the Congress, which has 78 legislators, will get Home, Irrigation, Bengaluru Development, Industries, Health & Family Welfare, Revenue & Muzrai, Urban Development, Rural Development, Agriculture, Medical Education, Women & Child Welfare, Environment & Forests, Mines & Geology, Social Welfare, Food & Civil Supplies, Law and Parliamentary Affairs, IT, Biotechnology and Science & Technology and Sports & Youth Affairs.
The JD-S, which has 36 legislators, will have Finance & Excise, Information, Intelligence, General Administration, Planning & Statistics, Public Works Department, Power, Cooperation, Tourism, General Education, Animal Husbandary & Fisheries, Horticulture & Sericulture, Small-Scale Industries, Transport and Minor Irrigation.
"The remaining portfolios will be decided by the Chief Minister in consultation with the Deputy Chief Minister," added Venugopal.
Image Source/ Midday