Karnataka: Class 12 Board Exam 2021 Postponed Amid COVID Surge
Karnataka Board Exams 2021: Class 12 exams postponed, class 11 students to be promoted amid COVID surge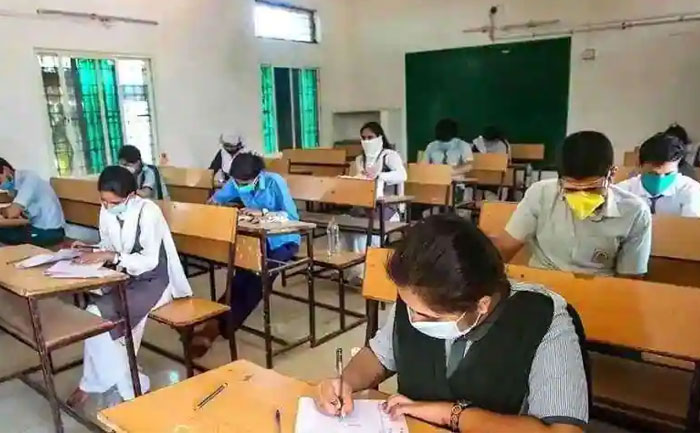 The Karnataka government on Tuesday decided to postpone the Class 12 board exams 2021 or Karnataka 2nd PUC exams. The state government has also decided to promote Class 11 students. The news was shared by Karnataka Education Minister, S Suresh Kumar. The teachers will work from home due to the rise in COVID-19 cases.
Class 12 (second PUC) exams postponed, Class 11 (1st PUC) students to be promoted. Teachers to work from home due to rising COVID19 cases: S Suresh Kumar, Karnataka Education Minister

— ANI (@ANI) May 4, 2021
The decision has been taken as a precautionary measure in light of the rising number of coronavirus cases in the state.
The state education minister added that the students should not get disheartened over the postponement. As they are getting more time to prepare for their exams. S Suresh Kumar said that the teachers will work from home. But they should keep in touch with the students in case they need help. But those who are on COVID19 duties will continue to do so.
The Karnataka 2nd PUC practical exams were postponed. They were supposed to be conducted after the theory exams. The class 12 theory exams were scheduled to be conducted from May 24 to June 16, 2021. The fresh schedule for Karnataka 2nd PUC exams will be announced only after the conditions will be conducive to conduct the exams. The new dates of the Class 12 examination will be announced on the official website of the state board.
Karnataka reported 44, 438 news cases of COVID-19 and 239 deaths in the last 24 hours. The total tally now stands at 16.46 lakh.
Also Read: COVID-19: Karnataka announces 14-day lockdown from tomorrow