Karnataka CM Yediyurappa: Ready to Impose Full Lockdown, Awaiting PM's directions
We Are Awaiting For PM Narendra Modi's Directions On Lockdown: Karnataka CM BS Yediyurappa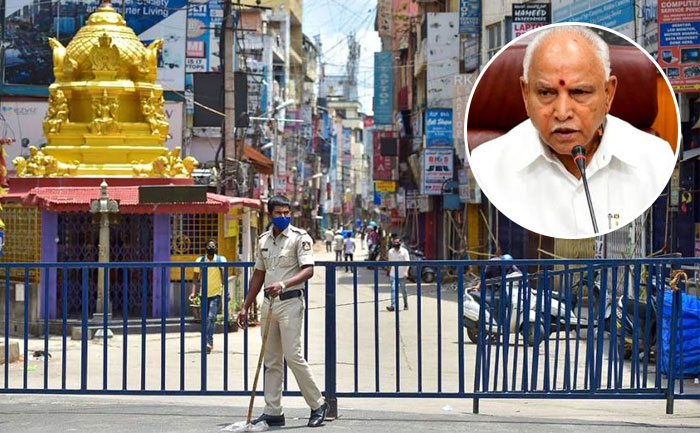 India is facing the brunt of the novel coronavirus in the second surge. Not only Maharashtra, Uttar Pradesh but also Karnataka is facing rising cases of COVID-19 in the state. Today Karnataka Chief Minister BS Yediyurappa said he is ready to impose a full lockdown in the state.
But he added that he is awaiting directions from Prime Minister Narendra Modi on whether or not a full-fledged lockdown should be imposed in the state.
"The country's PM is scheduled to speak…whatever he says and decides, we will have to implement. We're waiting for his directions. Based on his directives, we will decide in the evening," Yediyurappa was quoted as saying by Deccan Herald.
The chief minister added that PM Modi is going to take a decision against the backdrop of the Supreme Court's recommendation. The decision by the PM would be binding on Karnataka as well.
Yediyurappa further added that he has asked the ministers to camp in the districts they are in charge of and work there to control COVID. The ministers are also briefing him about the COVID situation on a daily basis. But post the directive of the PM they will be able to work in a more focused manner.
The Supreme Court has asked the Central and State governments to consider imposing a lockdown to curb the spread of COVID-19 in the interest of public welfare.
Karnataka on Tuesday reported 44,631 new COVID-19 cases and 292 deaths, taking the caseload and fatalities to 16,90,934 and 16,538 respectively.
Also Read: Karnataka: Class 12 Board Exam 2021 Postponed Amid COVID Surge