Karnataka DIG prescription for cops: Salute the politicians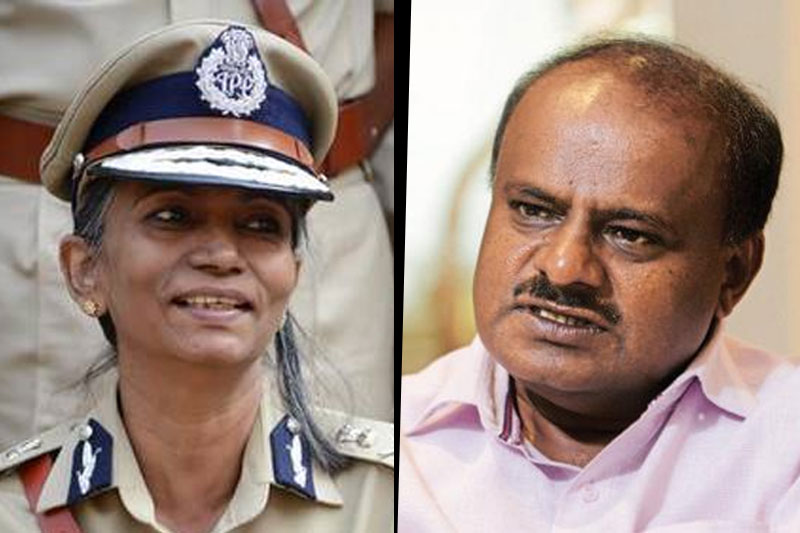 Politicians in India like to be treated as VVIPs and this has been proved with the latest circular by Karnataka's Director General and Inspector General (DG&IG) of police Neelamani Raju. The circular states that police personnel in the state will have to act with humility with politicians and elected representatives. Along with it, the circular also states the new dos and don'ts for Karnataka cops.
Raju in the circular has asked the police personnel to be courteous while communicating with lawmakers and stated that these lawmakers "aren't common people". The senior officer also noted that the police personnel should be responsive or quick in addressing their complaints and should not have a "lackadaisical approach".
The latest circular was released after several lawmaker complained that their grievances are not being taken seriously by the police officers in the state. Even some of them approached the home minister of the state requesting for the cops need to be polite and prompt with them.
Following the complaints of lawmakers, Deputy Chief Minister Dr G Parameshwar, who also handles the Home ministry, conveyed the message to Raju, after which the circular was released. The circular states, "All police officers have been advised to show obedience to the elected representatives."
It further adds, "Cops are bound by the constitution to abide by the orders of the elected representatives. They have to be prompt in responding to issues concerning common people. If they are unable to follow the orders, rules or solve issues, they will have to inform the elected representatives."
ALSO READ: ED Files money laundering case against Karnataka Minister DK Shivakumar, others