Karnataka Issues New COVID-19 Rules As Cases Surge
Karnataka Issues New COVID-19 Rules As Cases Surge, No Gym, Schools to be shut, theatres at 50% capacity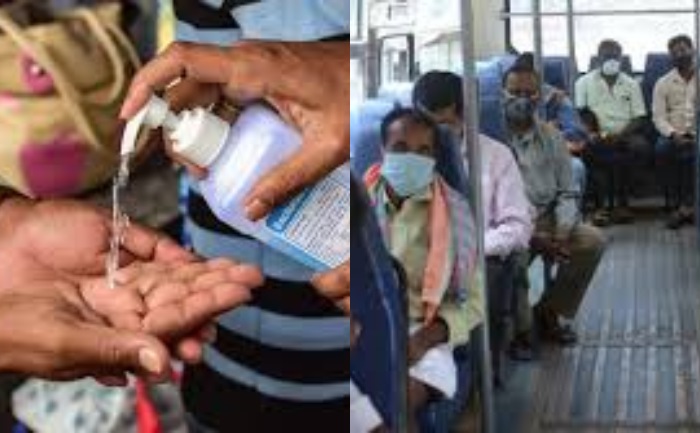 India is facing a spike in COVID-19 cases across major states. After Maharashtra, Karnataka is also trying to curb the surge in coronavirus cases. The Karnataka government on Friday issued a fresh set of COVID-19 guidelines to curb the virus spreading in the state.
As per the new strict rules, gyms and swimming pools will remain close. Pubs, bars and theatres to have 50% capacity. Rallies, dharnas and public gatherings shall be prohibited. The government is also enforcing strict rules on wearing of masks, physical distancing, provision of hand sanitiser and hand wash. The restrictions will be in force till April 20.
Check out the new rules enforced by the state government here:
Classes 10,11 and 12 can continue in the existing mode, however, attendance at these classes in person is not mandatory.
Classes of higher and professional courses shall be suspended, except classes due for Board/University examinations of Health Sciences.
Residential and Boarding schools shall be closed, except for the students of Classes 10,11, 12, and for students of higher and professional courses.
The number of persons in public transport, shall not exceed the seating capacity.
Gyms and swimming pools will remain shut, according to the new guidelines.
In places of worship, individuals are permitted to visit and offer prayers only.
There shall be no gatherings, functions, etc.
In apartment complexes, the common facilities like gyms, party halls, clubhouses, swimming pools, etc shall remain closed.
The practice of work from home shall be followed in offices and workplaces as far as possible.
The number of customers in pubs, bars, clubs, restaurants shall not exceed 50% of the capacity.
In Cinema halls, alternate seating subject to a maximum of 50% seating capacity only shall be allowed.
In shopping malls, closed markets, departmental stores, etc strict enforcement of ensuring wearing of masks, physical distancing, provision of hand Sanitizer shall be enforced.
If there is any violation, the facility shall be closed till the covid-19 epidemic is over.
Karnataka has been seeing a fresh surge of cases since the onset of March. For the first time in five months. Karnataka reported 4,991 new COVID-19 cases in the last 24 hours, taking the total tally to 10,06,229. 1,631 people have been discharged in the said period. With 9,59,400 total discharge cases, the state reported six deaths due to the virus in the past 24 hours. Meanwhile, the total active cases in the state stand at 34,219.
Also Read:  Karnataka: Second wave of COVID-19 has begun says Health Minister