Karnataka: Man beheads friend for raping mother, surrenders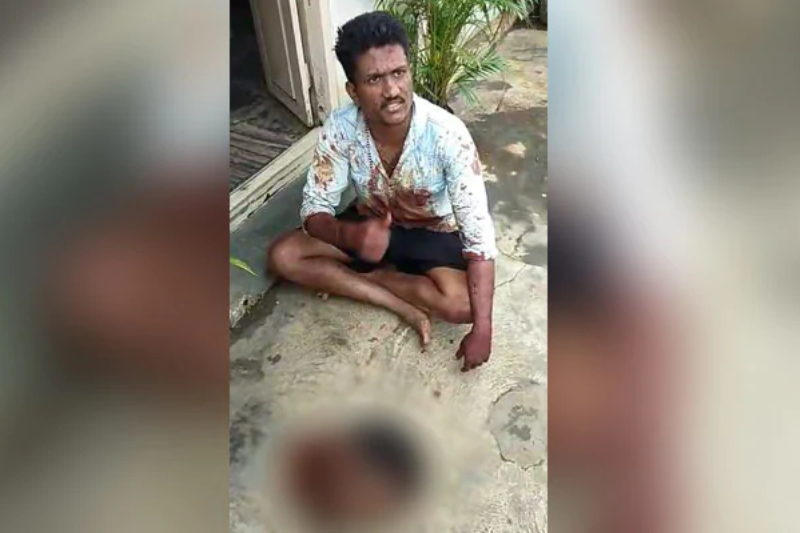 Shocking incidents continue to take place in India. In a latest incident, a man in Mandya district of Karnataka chopped off his friend's head after he came to know that his friend allegedly tried to sexually assault his mother. Soon after the incident, the man came to the police station with his friend's head and surrendered.
Police said, as reported by NDTV, that the man has been identified as Pashupati and his friend as Girish. The officer, on anonymity, said that Pashupati arrived at the police station with Girish's head in hands and surrendered. He briefed the entire incident to the police and after that at he surrendered.
This is the third such incident that came to the police in last one month, where people have entered with someone's head and surrendered. Earlier, another man — Aziz Khan — surrendered along with the head of his lover. In a similar case, a man walked in Chickmangaluru police station with the head of his wife, saying that she was caught red handed with her lover. Identified as Satish, the man even stuffed his wife's head in a bag and rode 20 kilimetres on his motorcycle to surrender himself.
ALSO READ: Delhi: Army Major accused of rape, murder by domestic help