Pakistani helicopter crosses LoC in Poonch, sent back by Indian Army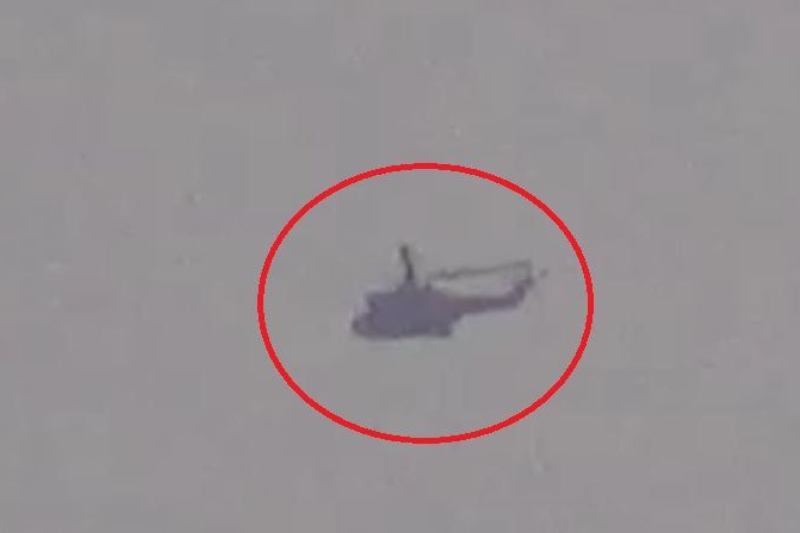 Following a Pakistani helicopter seen flying in Indian airspace at Jammu and Kashmir's Poonch, Indian Army tried to shoot it down on Sunday. As per to the norms, accepted by both India and Pakistan, no helicopters should come within one kilometre of the Line of Control or LoC. Also, fixed aircraft too shall not come across 10 km of LoC.
According to the sources, the white coloured Pakistani helicopter was seen flying in Indian airspace at 12:13 pm, after which Indian Army tried to target it. Recognising that they are being targeted, the helicopter turned towards the Pakistan-Occupied Kashmir or PoK side. The sources added, as reported by NDTV, no large-calibre anti-aircraft weapon was used.
#WATCH A Pakistani helicopter violated Indian airspace in Poonch sector of #JammuAndKashmir pic.twitter.com/O4QHxCf7CR

— ANI (@ANI) September 30, 2018
Informing more about the incident, Major General Ashwani Siwach (retired) said, as the news website quotes, "Pakistan is adopting an aggressive posture… This violation of airspace is a serious matter. It needs to be seen how deep the helicopter came inside Indian territory and how long it was in Indian airpace… then only one could make out what could be the aim of this intrusion, is it recce, is it survillence."
He added that sometimes there are navigation issues, due to which these things happen. Siwach said, "Due to navigation problem a helicopter pilot can come by mistake. As far as small helicopters are concerned, navigation is done manually. At times they make use of landmarks on the ground."
ALSO READ: Nirmala Sitharaman: Congress restless because they couldn't encash Rafale