Kartik Aaryan wants Jacqueline Fernandez to look like THIS Bollywood actor
The actors are now best of friends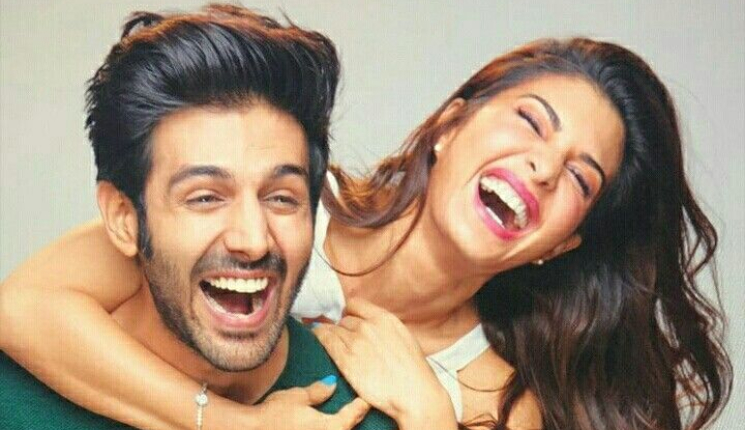 Kartik Aaryan and Jacqueline Fernandez are best of friends in Bollywood now. The two of them share a strong bond too. The two were at Neha Dhupia's show and several conversations happened.
Jacqueline Fernandez is always candid and has revealed that she is single. In a conversation in the show , she has revealed that her first ex was the worst. She says "He then dumped me. It was like a double whammy. My first boyfriend was my worst ex, he was terrible!"
When best Friend Kartik Aaryan was quizzed about Mr Perfect for his best friend, he said "He should look like Aditya Roy Kapur". Well, when then questioned about the money matters, he says "I don't think she needs a bank balance, she already has so much". But he thinks that the IQ should match that of Salman Khan.
The actress also revealed that Salman Khan, Sonam Kapoor, Sajid Nadiadwala and Sujoy Ghosh are her other best friends. The Srilankan Beauty has often approached Kartik Aaryan for advice for a lot of other things too.
The best friends were about to feature in the official remake of a Kannada film 'Kirik Party' but Kartik Aaryan opted out because of his issue with dates.
Also Read: Jacqueline Fernandez urges fans to rebuild Sri Lanka