Independence Day 2018: Uttar Pradesh's Kasganj on alert over 'Tiranga Yatra'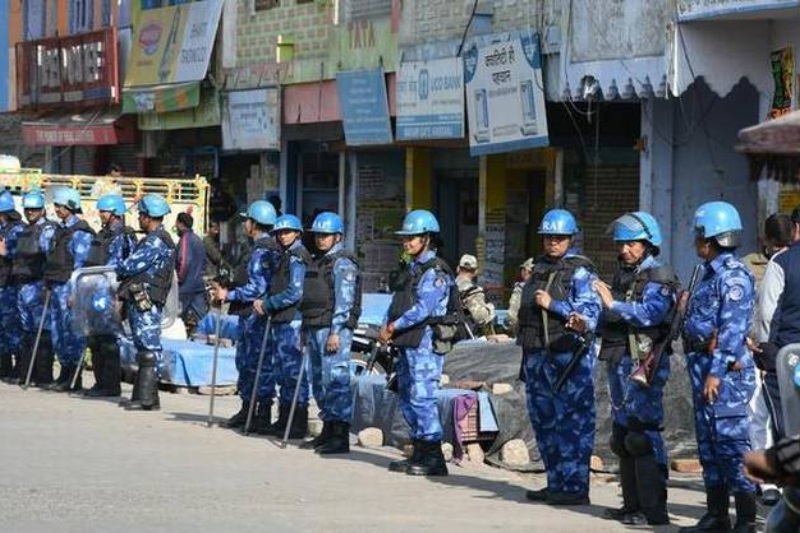 The district administration was forced to deploy forces after Govind Parashar, an office bearer of the newly formed Rashtriya Bajrang Dal, was arrested on August 14 after he posted a video threatening district administration of 'serious consequences' in order to take out a 'Tiranga Yatra' through Muslim-dominated areas on the occasion of Independence Day.
In the video he says, "All Tiranga Yatras this year will be taken out from Muslim areas. I want to tell the administration to deploy adequate force to ensure peace during Tiranga Yatra. We will not seek permission."
"The administration will face serious consequences if they try to stop the Tiranga Yatra (on August 15). When permission is not sought during Moharram processions, why should we seek permission?" he adds.
Agra SP (City) Prashant Verma responded by saying, "We know about the video and are initiating action against him. We are taking two steps — preventive measures and action against him (Parashar) if he initiates any step in this regard…We are also looking for legal possibilities against him as we have the video."
About 150 officers have been deployed as a precautionary measure along with three companies of Provincial Armed Forces (PAC) and two companies of Rapid Action Force (RAF).
Commissioner Aligarh (Zone) Ajaydeep Singh said,"Nobody will be allowed to disturb peace and harmony in any way on Independence Day. People are requested to celebrate the day in good spirit. Section 144 has been imposed in the area. Three companies of Provincial Armed Forces (PAC) and two companies of Rapid Action Force (RAF) have been deployed in Kasganj to keep a check on any unwanted situation." He added that the administration has denied permission for Tiranga Yatra or any other new programme in Kasganj.
Several right-wing outfits are planning to take out yatras in Kasganj without seeking permission, intelligence reports said. The right-wing outfits include former VHP leader Pravin Togadia's outfit Rashtriya Hindu Parishad and its youth wing Rashtriya Bajrang Dal.
On August 12, police said that they had received applications from two groups to take out Tiranga Yatra on Independence Day.
Other districts like Bareilly, Aligarh, Purvanchal and parts of Western Uttar Pradesh have also been marked as 'sensitive' prior to the August 15 celebrations.