NDMC hire 40 youth dressed as 'Langurs' to scare away monkeys around Parliament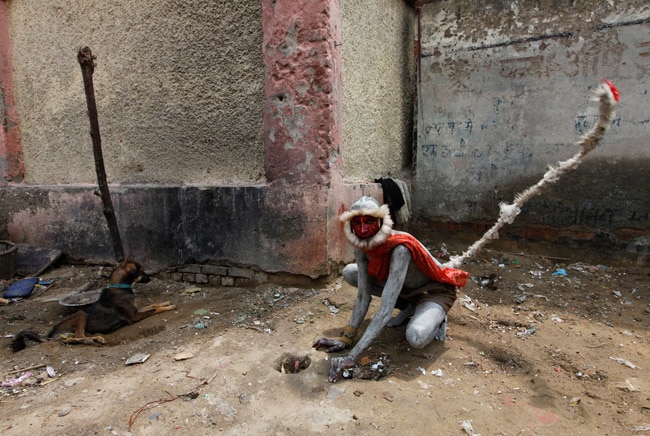 Sometimes we think that we have seen it all, done it all. Achieved all our dreams and fulfilled our desires. Now even 'Acche din' are here, we feel it's done, our mission on planet earth is done, and we should march towards Himalayas and become a monk. Yet sometimes we encounter few bizarre news which makes us question our own existence. Such breaking news has come from Delhi, where 40 youth dressed as 'Langur' were hired to scare monkeys and stray dogs around Parliament.
The New Delhi Municipal Corporation has found a unique way to tackle the monkey menace around the Parliament House. They are so serious about this method that NDMC has hired 40 people for his purpose.
Urban Development Minister M Venkaiah Naidu revealed the plan to Rajya Sabha in a written reply to a question raised by Bahujan Samaj Party MP Ambeth Rajan.
Naidu said measures being taken include scaring monkeys away by trained persons who disguise themselves as langurs".
On the other side, the authorities have undertaken a more conventional way to deal with the stray dog menace that haunts Parliament. A team of dog catchers frequently visits the Parliament House and surrounding areas almost twice a week for catching, vaccinating and sterilising stray dogs.
Also Read: 7 characters of DC and Marvel inspired by Hindu mythology