Nashik-based doctor completes Kashmir-Kanyakumari cycle tour in less than 11 days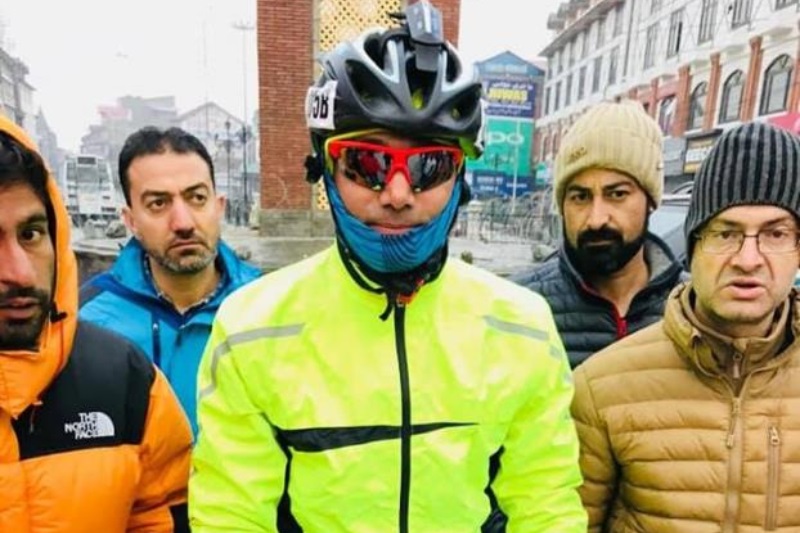 A Nashik-based doctor has completed a cycle tour between Kashmir and Kanyakumari, covering a distance of 3,850 km in just 10 days and 11 hours.
The tour was scheduled to begin on November 2. However, it was postponed due to bad weather conditions in Kashmir. Dr Mahajan finally began the tour on November 5. The journey started from Srinagar's Lal Chowk at 7.44 am.
In a statement, Nashik Cyclists Foundation said, "The cycle enthusiast, Dr Mahendra Mahajan started the tour on November 5 and completed it on Thursday evening."
"He pedalled his way to Kanyakumar via Udhampur, Pathankoth, Dasua, Hoshiarpur, Ambala, New Delhi bypass, Agra, Gwalior, Jhansi, Sagar, Chhindwada, Nagpur, Adilabad, Kamareddy, Hyderabad, Kurnool, Anantpur, Bengaluru, Krishnagiri, Madurai and Tirunelveli," Nashik Cyclists Foundation added.
In the past, Dr Mahendra, along with his doctor brother Hitendra Mahajan, had completed some tough cycle tours, including the Race Across America, Tour of the Dragon, among others.
Also Read: World Junior Championship: Lakshya Sen advance to quarter-finals