Kate Beckinsale maintains that she looks like Ryan Reynolds
Kate believes that she looks ditto like Ryan Reynolds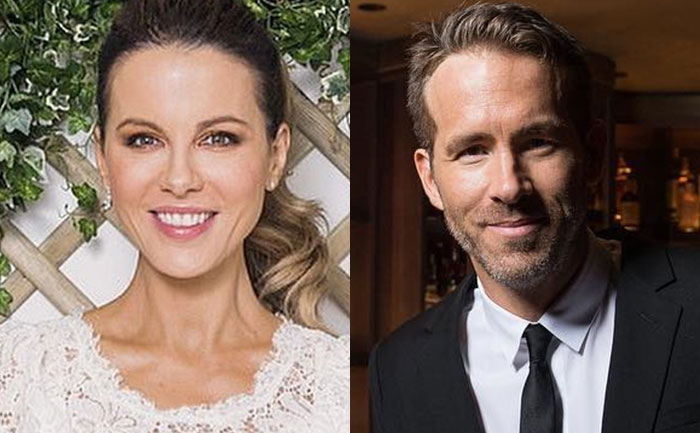 Kate Beckinsale is of the view that Ryan Reynolds looks exactly like her. When Kate appeared on the The Tonight Show Starring Jimmy Fallon, she was confident that Ryan Reynolds is her super hero doppelganger. Kate is adamant that she is complete look-alike of the deadpool star.
"I look exactly like Ryan Reynolds," she said. "Like, in a shocking way." The video clip was published on Monday on YouTube where we can hear her confirm that. Kate believed that many times she got her face confused with Ryan's.
"Sometimes I see a bus going by with a poster, and I think, Damn, I look hot, " Kate said. "Oh wait, it's not me. Also, I never did that movie. I've been at home."
Following her statement, Jimmy Fallon showed a side-by-side photo of her next to Ryan's. The striking resemblance of both the actors was quite strange. Right then, Kate said, "Do you see it?" she asked in astonishment. "It's weird, right?"
However, Jimmy Fallon admitted that he couldn't see the resemblance she felt. He said that he couldn't really see what she was constantly talking about. Regardless, Kate Beckinsale resumed saying that she had to 'wrestle' with Ryan Reynolds until now.
It wasn't just that Kate also revealed that she avoids interacting with the 42 year old Canadian actor as they look so much similar. Further, Kate also disclosed that she really sees herself in him.
"I can't be in the same room as him, because one of us would, I think, explode," Beckinsale said. "Something would happen."