Rihanna upsets fans by sharing song of ex Chris Brown in video
Rihanna shared a video where the song featured her ex Chris Brown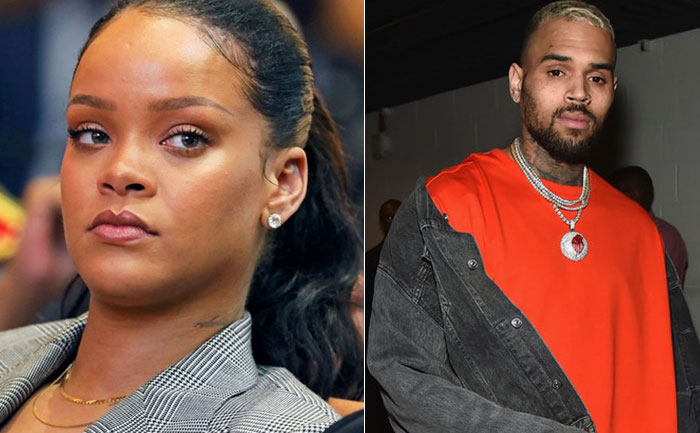 Rihanna faced backlash for posting a video where the song featured her ex Chris Brown. The video on the social media has raised eyebrows of her followers and attracted enough attention. lately, Rihanna shared a video where she played a song by her ex-boyfriend Chris Brown.
Rihanna in the video can be seen promoting her Fenty Beauty Makeup Line. The singer was flaunting her four new shades for her collection. However, a background song was being played in the video. It was "Come Together" by Chris Brown. A new song that features H.E.R.
The Instagram video has become viral with about 4 million views and counting. Besides, the views, there were also comments by her fans and followers. Rihanna's fans expressed displeasure at deciding to play song of Chris Brown. Rihanna captioned, "Gang Gang just me and my #GlossyPosse @fentybeauty." Check out the video below.
Following the video, many comments began appearing criticizing Rihanna for posting Chris Brown's song. One commented, "Chris brown tho." Another wrote, "Riri, this is poor form honey. Think about the many Teens who love and adore you who won't take stance against gender based violence…because a crime like beating has no adverse consequences." Someone also wrote, "Rihanna frien, respect yourself pleaseeee I can't help you on this Chris Brown thing in the back." Check out here below.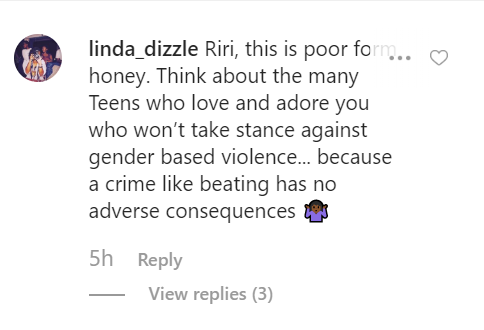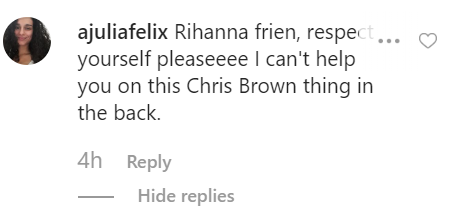 There were many of her fans who were more likely upset with her song choice, but there were also some who actually defended her. Rihanna dated Chris back in 2000s. In 2009 Chris beat Rihanna while they were leaving the Grammys party.
Also Read: Shay Mitchell And Boyfriend Matte Babel Welcome Their First Child