Kathua Rape Case: Lawyer arrested for trying to 'rape' a woman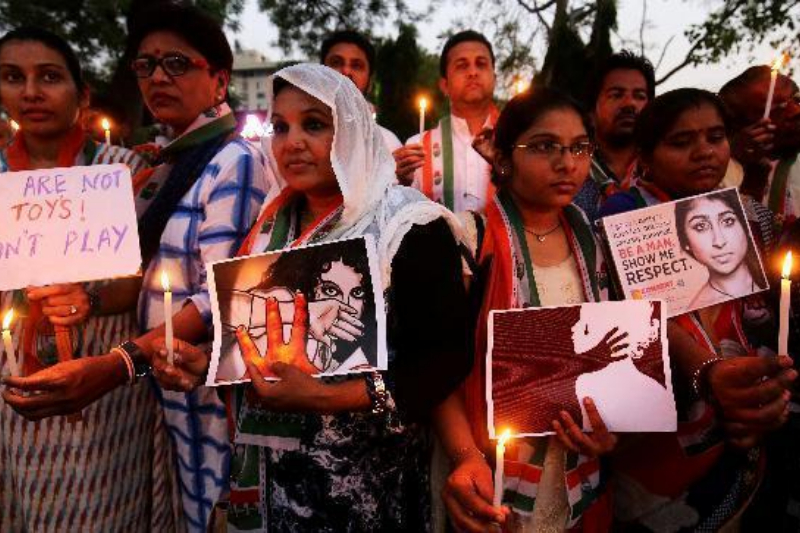 Talib Hussain, a Jammu-based social activist and lawyer who shot into prominence after he appeared in the case on behalf of the eight-year-old Kathua gang-rape and murder victim's family has been arrested by the police for allegedly trying to rape a woman in Jammu and Kashmir's Samba district.
According to a report in the Deccan Chronicle, the police said that Hussain was arrested from Tral area in Kashmir Valley's southern Pulwama district after the woman who is related to him lodged a complaint that he attempted rape on her in woods of Jammu and Kashmir's Samba district in June this year.
"We have booked him under Section 376 of Ranbir Penal Code (attempt to rape) and Section 4/15A of the Arms Act after registering an FIR (Number 221/ 2018)", said Station House Officer (SHO) of Samba Police Station, Chanchal Singh. He confirmed that Hussain was arrested from Tral on Wednesday and taken to Samba on Thursday for further investigation in the case.
According to the complaint, Hussain tried to rape the woman when she had gone cattle-grazing. The woman met Hussain in Chadwa jungle, where he with a sharp-edged weapon (Tokka) in hand pushed her on the ground, touched her private parts and then tried to rape her but she managed to flee from the spot. She further said that the accused threatened her of dire consequences if she revealed anything about the incident to the police or anyone else.
"He told me that he will kill me if I revealed anything about the incident to anyone," she has said in her complaint.
She has also said that she remained silent and did not report the incident to the police as Hussain had threatened to kill her. It was only after she narrated the alleged incident to her husband on July 31 that the couple lodged a complaint with the police and sought action against the accused, the police said.
Hussain, a resident of Majalta village of Jammu and Kashmir's Udhampur district became a household name, for taking up the case of the eight-year-old girl of Kathua's Rasana village who was allegedly abducted and subsequently drugged and gang-raped inside a temple before being killed in January this year. He has strongly denied the charge. He has communicated through his lawyer that he is being framed for his role in the Kathua rape case.
The police said that they are investigating the incident. "We've asked for a thorough investigation into the complaint and assigned the same to ASI Kulwant Singh who is the in-charge of Police Post Mansar", said a senior police official.
However, this is not the first time that Hussain found himself at the center of a controversy. Couple of months back, Hussain's wife had lodged a complaint with a local police station against him for allegedly torturing her and demanding dowry.
Hussain had denied the dowry charges as well and said that it was "aimed at maligning him for his raising voice to seek justice for the Kathua gang-rape and murder victim". He was subsequently granted anticipatory bail by the J&K High Court.