Pictures Inside: Katy Perry 35th Birthday with fiance Orlando Bloom in Egypt
Katy Perry lately shared birthday pictures on her social media account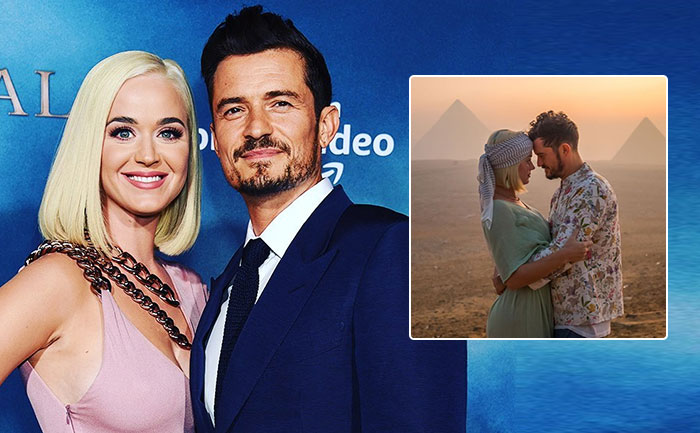 Katy Perry celebrated her birthday with her fiance Orlando Bloom amongst the pyramids of Egypt. The singer shared her pictures from her recent birthday trip on her Instagram account. The couple gave a shocker to everyone as they even shared their happily in love photo together.
As per reports, the couple was joined by 60 of Katy Perry's friends to celebrate the birthday bash in a very far away place surrounded by Pyramids. In the pictures on her social media profile, we can see that the backdrop of the view was of the enchanting ancient Pyramids.
The Roar singer took to Instagram and shared her birthday bash pictures. She wrote, "Ancient Egyptians believed that when you pass on your heart had to be weighed. It had to be lighter than a feather to be qualified for the trip to the afterlife. My mother has called me feather since I was a little girl and I hope after all is said and done my heart is as light as one. This is 35." Check out the pictures below.
Not only that, Katy Perry shared a lovely delightful photo while riding a camel with Orlando. Both looked all smiles and happy by the look of the photos. Besides, Orlando Bloom also shared pictures from the trip and wished his soon to be wife Katy Perry and as well as his mother a happy birthday.
In one picture, we can see Katy and Orlando gazing into each other's eyes love struck. Bloom captioned, "It's like looking out over the entire cosmos – Egyptian magic got my heart open to a download of love for my Scorpio's wonder women both celebrating their #birthday." Check out the picture below.
Also Read: Kevin Hart Spotted Driving Similar Car That Almost Killed Him In The Car Crash