Kevin Hart spotted driving similar car that almost killed him in the car crash
Kevin Hart was seen in a car that was similar to the one dismantled in car accident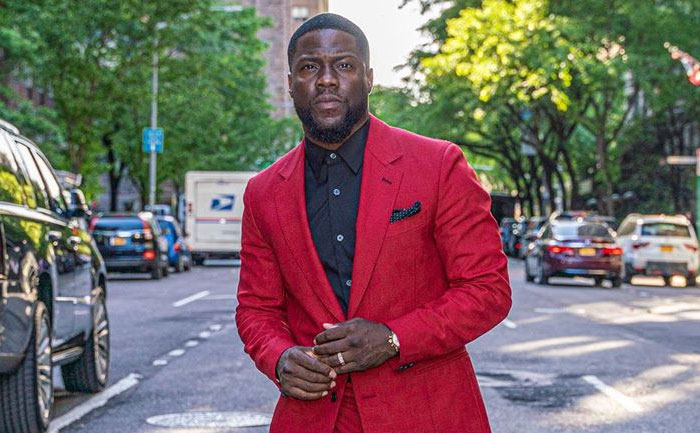 Kevin Hart who had recently survived a deadly car crash in the month of September is returning to his normal life healthily. Lately, Kevin was seen by the paps coming out from a shopping plaza after gathering some food takeaway. Apparently, Kevin Hart spoke to the paparazzi and opened up about his recovery after the car crash.
In fact, Kevin Hart disclosed that he was feeling much better and that was getting back on track in his life. However, to this the paparazzi questioned Kevin while he was walking to his parked car that was quite a look-like of the previous car that was wrecked in the car crash.
As he was walking, Kevin answered to the pap, "I'm doing good, man. I'm feeling great. Blessed to be alive, brother." Not only that, Kevin Hart also revealed that his over-all healing will take some time now. "It's a process, gonna take some time." he added.
Moreover, when he was asked about the matter if he would get back to doing comedy some time soon, Hart replied that right now all he was doing was to relax, enjoy some family time and recover. He went on saying that it was all that which mattered to him at the moment.
Furthermore, Kevin was dressed in all black outfit while he walked slowly to his car with his friend. As per report he climbed into the car that had a shoulder harness missing as it was a vintage car. Reported by TMZ photographer, "We looked into it, and shoulder belts were a rarity in the 1969 Camaro model. Lap belts were there, but not all these old cars had the newly-enforced safety harness all cars have today."
Also Read: Gilmore Girls Actor Brian Tarantina Passes Away From Drug Overdose