Katy Perry's latest 'Not Really Over' is perfect for remembering love
Its a summer song produced by Zedd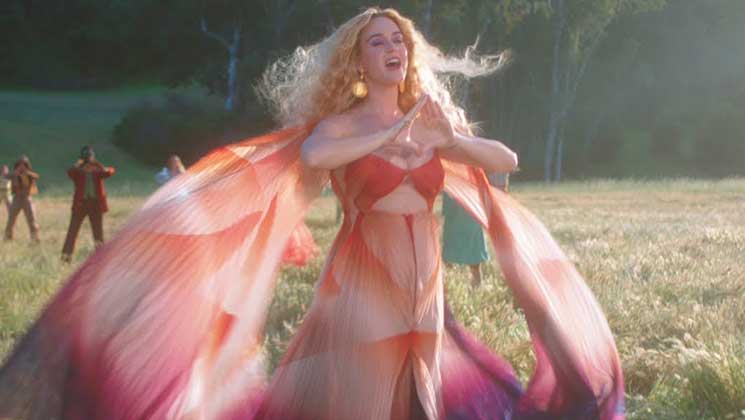 Katy Perry, or rather the costume queen is back on board with a new song. The song is titled as 'Not Really Over' and will leave you grooving.
The song 'Not Really Over' has been produced by Zedd has got some amazing retro visual. The singer who can be seen sporting blonde hair and some amazing outfits right out in the sun.
Watch the video here.
The singer is seen dancing along with the others. In a recent press release regarding her song, Katy Perry said "All of our relationships – from first love, through failed love, to great love – all become a part of you, so that none are ever really over, and once you accept both the dark and the light, you may find that the darkness brought you to the light."
She had hinted about her song a couple of days back on her social media too.
The song is pretty amazing to listen and groove on the go.
Also Read: 20 Vibrant Pictures Of Costume Queen aka Katy Perry