Kaun Banega Crorepati: Amitabh Bachchan begins prepping for season 11
'Kaun Banega Crorepati' (KBC) set to air on Sony Entertainment Television channel very soon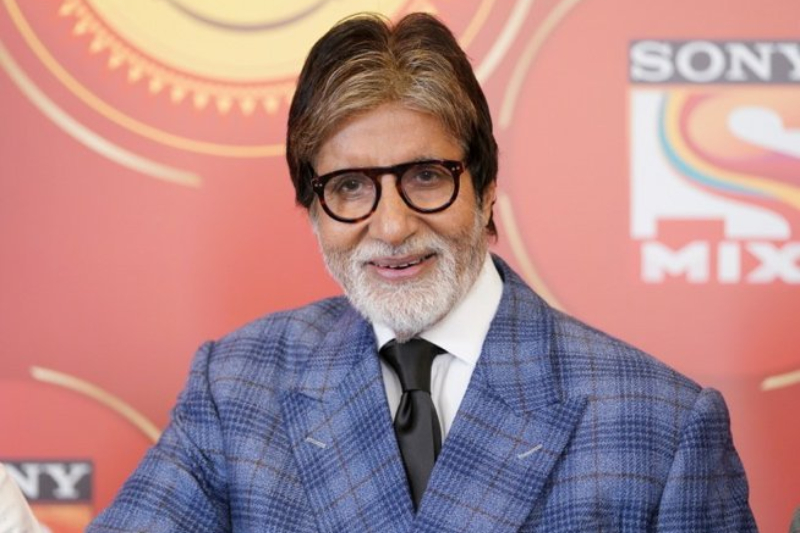 Audience, get ready to boost up your knowledge with megastar Amitabh Bachchan as your favourite quiz show 'Kaun Banega Crorepati' (KBC) is all set to air on Sony Entertainment Television channel very soon. In fact, Amitabh Bachchan has also started prepping for the 11th season of KBC.
In his blog, the megastar wrote, "So prep for 'KBC' starts and here we are running into introductions, systems, learning new inputs, rehearsing, getting ready for another year." "It's 2019 and it all began in 2000. 19 years and a gap of about two years when it did not happen for me. But 17 years is a lifetime and a lifetime that was given a lifeline by you," he further wrote,
The 76-year-old actor also noted that he has started shooting for the introduction and initiation for the eleventh season. "Hey (they) are calling me to record and shoot how to call you on KBC," he concluded.
In the month of February this year, Amitabh took to Twitter to announce the new season of his popular show. Take a look:
T 3089 – आदर आदाब अभिनंदन आभार ! मैं अमिताभ बच्चन प्रस्तुत करने जा रहा हूँ , इस वर्ष २०१९ का नया अभियान … कौन बनेगा करोड़पति … KBC !!🙏🙏❤️❤️🤗🤗🌹🌹
बहुत जल्द आपके घरों में !! pic.twitter.com/mzeLj36Wfh

— Amitabh Bachchan (@SrBachchan) February 13, 2019
It is to be noted that 'KBC' was originally aired on Star Plus for the first 3 seasons from 2000 to 2007 and was commissioned by the programming team of Sameer Nair. Since 2010, it had been airing on Sony TV and produced by Big Synergy.
The 76-year-old star has hosted 9 seasons of the show, except the 3rd edition, which was hosted by superstar Shah Rukh Khan. Basically 'Kaun Banega Crorepati' is the Indian version of the British popular program 'Who Wants To Be A Millionaire'. The show which first began in 2000 still manages to rake in the top spot in terms of TRP. Interestingly, for 'KBC' Season 10, the show received the highest ever, record-breaking registrations of over 31 million within a span of 15 days.
Also Read: Pahlaj Nihalani Strikes Back To Kangana Ranaut's Allegations, Says 'She Should Not Play With Me'