Urmila Matondkar blames PM Modi-led centre for growing intolerance in country
Urmila Matondkar says, "Personally Modi is good, but his policies are not"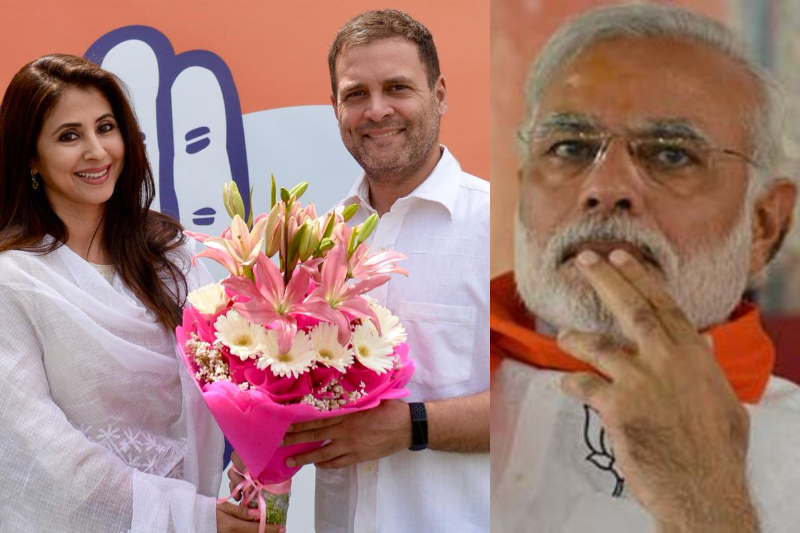 Recently, Bollywood actress Urmila Matondkar joined Congress party. As soon as she joined Congress, the actress launched criticism against BJP-led government and Prime Minister Narendra Modi's policies. Urmila blamed PM Modi-led government for growing intolerance in the country.
She made a series of allegations and questioned the Modi government and its policies. "Personally Modi is good, but his policies are not," the actress said in press conference on Thursday. On joining Congress, Urmila Matondkar stated that she had read a lot about Gandhi ji, Nehru ji and her family followed the ideology of the grand old party.
She further asserted that this is democratic country and people should be free to speak and eat what they want. "But look at the situation today when your comment or statement is related to your religion," Urmila Matondkar added. The actress also alleged that people are being pitched against each other on the basis of religion.
"There is so much hatred now. People are killing each other on the basis of religion," the actor-turned-politician Urmila Matondkar noted.
Urmila Matondkar also said that people are not happy with the Modi government. "All false promises are being made and unemployment is its peak," Urmila said. On being asked about not raising the issue of intolerance earlier, Urmila answered that she did speak about the issue but the conversation was limited to family.
"Now that I have a platform, I will not speak within the four walls," she added. Speaking about her political innings, Urmila Matondkar said that she did not join the Congress party only for fighting elections. "I have more important issues to fight for. I am here to stay and play a longer innings," she stated.
However, Urmila Matondkar said that she still didn't know if she would be contesting the Lok Sabha elections. In the end, Urmila said that artists are harassed on the basis of religion in Bollywood. "They are not treated well and asked to leave the country," Urmila concluded.
Also Read: Urmila Matondkar Joins Congress, Calls Rahul Gandhi Next Prime Minister