Kavita Bhabhi: Kavita Radheshyam Opens Up About Ullu App's Bold Web Series
Kavia Bhabhi is streaming on Ullu App, which you can watch online and download in HD quality.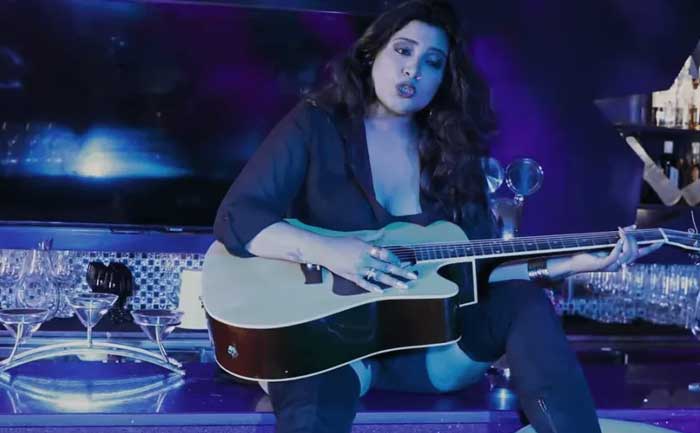 Bollywood actress Kavita Radheshyam has finally broken her silence about her latest web series titled Kavita Bhabhi, which is now streaming on Ullu App. The story of web series Kavita Bhabhi revolves around a seductive Bhabhi, who pleases people over the phone calls.
The role of Kavita Bhabhi is played by Kavita Radheshyam. In the web series, she narrates make out stories to the customers in a very romantic way and charges them with a good amount. The web series Kavita Bhabhi is one of the most erotic web series created by Ullu App. Download Kavita Bhabhi in HD quality
The first part of Kavita Bhabhi is streaming on Ullu App and you watch and download it in HD quality for free.  "Normally Ullu goes for binge-watching, but for Kavita they changed the system knowing how different my show is," said Kavita.
Kavita said, "My story is based on a real-life Delhi based sex phone lady operator called Kavita Chopra. We have a written agreement with her to shoot the series on her. Kavita also got into legal trouble for her profession, but somehow she wriggled out of it due to her connections and is now living a comfortable life in the national capital."
She further added, "Given the concept of how people call up my on screen character for phone pleasure you can understand how bold will it be. However, it is not only on the sex we have also focused on Kavita's personal life which includes her mother-in-law (Amita Nangia) and husband played by Nishant Pandey."
"For me medium is never important, I am more concerned about my role. I am a greedy actor looking for good project be it 70mm or the tube and now mobile screen," she concluded.
Kavita Radheshyam had previously worked in movies including Main Hoon Rajinikanth, Paanch Ghantey Mien Paanch Crore, and Ragini IPS etc.