Bigg Boss Tamil Season 3: Kavin Rejects Abhirami's Love Proposal
Bigg Boss 3 Tamil: In the second episode, Kavin rejected Abhirami Venkatachalam's proposal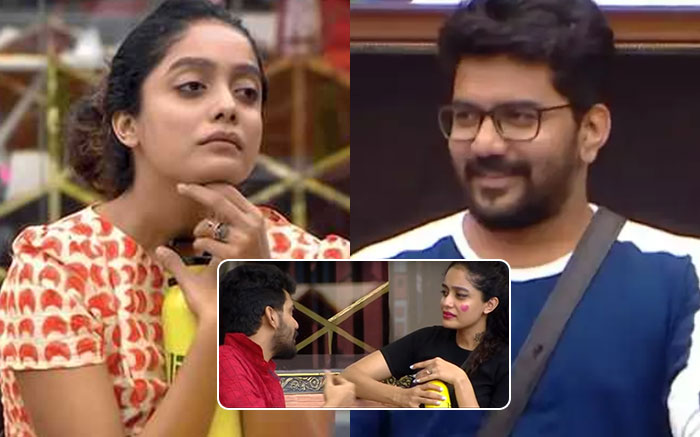 The Third season of Bigg Boss Tamil has begun and you must have seen the first two episodes of Kamal Haasan's reality TV show. In the first episode, we had seen, Abhirami Venkatachalam opening up about her crush on Natpuna Enna Theriyuma actor and co-contestant, Kavin.
In the first episode, Nerkonda Paarvai actress can be heard saying to Sakshi Agarwal and Sherlin Shringar that she is in love with Kavin. Check out the complete list of Bigg Boss Tamil season 3 contestants
Interestingly, It was Kavin's birthday when he made his appearance in Bigg Boss Tamil. Abhirami had claimed that she was the first person to wish Kavin on his birthday this year on 22nd June. Abhirami said that she is in awe of the actor for his cuteness and is also in love with his easy going nature.
If you have not seen the episode 2 of Bigg Boss 3 Tamil, be alert, this article contains spoilers.
Yes, in the second episode of Bigg Boss Tamil season 3, which aired on 25th June 2019, Abhi revealed to Kavin that she had a crush on him when she first watched 'Saravanan Meenatchi' and would like to have a relationship and proposed him, but Kavin played the safe game and made it clear that he is casual in his bonding and said that his crush as a teenager was Sherin during the 'Thulluvadho Ilamai' days.
Kavin also advised the beautiful model saying that they have just met and known each other for a couple of days. He added that Abhirami should take more time before getting such ideas. Abhi walks out on Kavin in a huff when the controversial Meera Mithun makes a surprise entry causing a sensational diversion.
Also Read: How to Vote In Bigg Boss Tamil Season 3